Uganda to Host Africa's Premier Para Badminton Championship
Uganda, famously known as the pearl of Africa, is once again set to showcase its prowess in hosting badminton events as it prepares to host the Africa Para Badminton Championship. After successfully hosting the annual Uganda Para Badminton International, the Uganda Badminton Association will be gearing up for another remarkable tournament from the 11th to the 16th of July 2023 at the synonymous Lugogo stadium.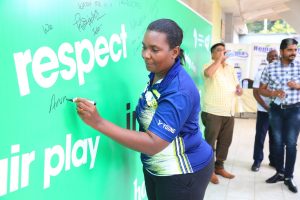 Led by President Annet Nakamya, a former African Champion turned administrator, and CEO Simon Mugabi, also known as "I sleep badminton, I eat badminton," the Uganda Badminton Association has a proven track record of delivering high-class badminton events. Their recent Uganda International event was no exception, as Uganda secured 8 bronze medals and one silver in the WS-SL4 category, courtesy of Harriet Nakayima. Other notable  African medallists included Shaima Samy Abdellatif from Egypt, who won a silver medal in the WH2 category, and Nigeria's Mariam Eniola Bolaji, who claimed gold.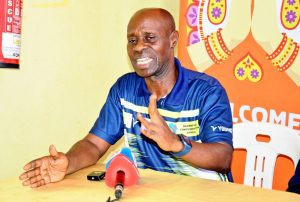 Speaking to BCA TV, Mr. Mugabi expressed his gratitude to the government of Uganda, the National Sports Council General secretary, and the event sponsors for their tireless efforts in ensuring the success of the Uganda International. "We can only aim higher for the Africa Para Badminton Championship," said Simon.
A total of 12 countries: Benin, Cameroon, Egypt, Ivory Coast, Mozambique, Nigeria, Senegal, Tunisia, Togo, Zambia and the host nation Uganda, will be participating in the championship. In addition to supporting select players and coaches attending a training camp workshop prior to the event, the Badminton Confederation of Africa (BCA) provided financial assistance to 2 players and 1 coach from each participating country to attend the championships.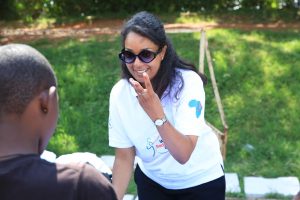 Aligned with their strategic pillar of increasing the participation of para badminton athletes, the BCA, in close collaboration with the Badminton World Federation (BWF), has implemented measures to achieve this goal. "We are looking forward to even more opportunities for our para players as more members come forward to bid for hosting para tournaments," said Rajae Rochdy, the BCA Head of Operations. Egypt will be hosting its inaugural Para Badminton International in January 2024, and to prepare for this event, the BCA has organized a mentorship program where a member of the Egyptian Badminton Federation was fully sponsored to learn from Mr. Simon Mugabi of UBA. Additionally, in October, the BWF will hold a series of Para Badminton workshops in Egypt, providing financial support for elite para players and coaches to attend the training. This signals an exciting future for Para badminton in Africa, Rochdy added.
This year's edition of the Africa Para Badminton Championship will feature a wide range of categories, including singles and doubles for various categories. The BCA will live stream all the matches on their YouTube Channel, allowing Para badminton enthusiasts across the continent and beyond to follow the exciting tournament.
The badminton community will be eagerly anticipating this highly rated championship, as Uganda prepares to once again demonstrate its passion for the sport and its ability to host top-notch badminton events.