Yemurai Ngoma from Zimbabwe uses Para badminton as an Advocacy Tool.
Diagnosed with Guillain-Barré syndrome, a rare condition that attacks the nerves at a tender age. Yemurai Ngoma, a recipient of the BWF Para badminton Participation Grant, is using this opportunity to sensitize fellow female Para badminton athletes on their sexual productive health rights as well as gender-based violence.
"I was made aware of the BWF Para badminton Female Participation Grant by my coaches, who urged me to apply through my Member Association. I am so happy to be among the selected athletes, especially at a time when my country is in the process of prioritizing disability issues." Yemurai narrated her journey to BCA Tv.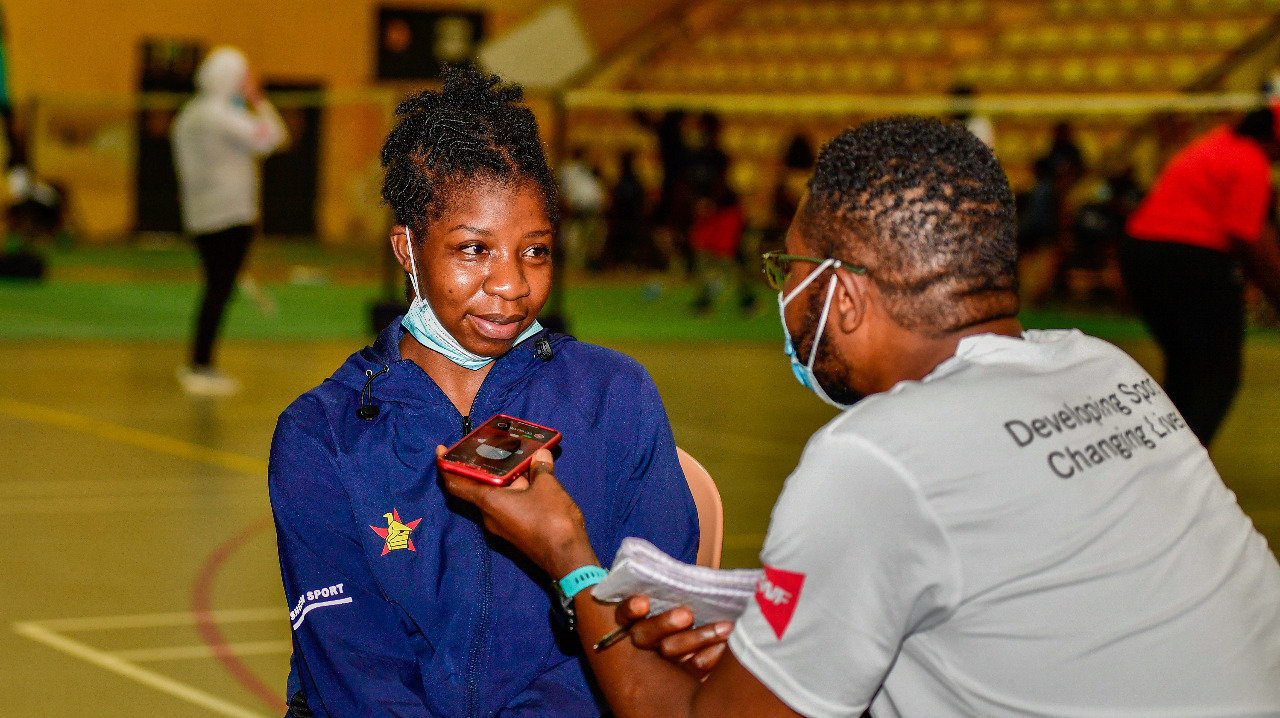 The BWF Female Participation Grant offers opportunities for female athletes to apply for financial support to attend and be internationally classified at some BWF sanctioned international tournaments annually. The grant supports the BWFs global goal to increase female participation in Para badminton across all sport classes.
"Having the opportunity to be an athlete and also being able to represent my country and the disabled community means a lot to me because I am not only a girl, but I am also a person with a disability. It's a chance for me to empower my fellow female athletes through sports, and I thank the BWF and the BCA."
Since 2017, the BWF has provided scholarships to over 70 female athletes from more than 40 countries. The BWF calls for applications on an annual basis between October and December. Member organizations are then asked to complete a simple application form for each athlete.
" I transitioned from wheelchair basketball and Para volley to Para badminton after being approached by my coaches through a friend. I was curious to find out what Para badminton is all about, and after training with the other players and exploring the numerous opportunities of growth availed by the BWF, I fell in love with the sport."
A social worker by profession, Yemurai also works as a disability inclusion officer for an organization that works with women and women with disabilities in hard-to-reach places. 
" I am currently working towards creating a platform, a safe space for female athletes to accept themselves as individuals living with disabilities. A space where they will be able to discuss freely things like Sexual reproductive health, sexuality as well as gender-based violence, the challenges, the experiences, and then how to mitigate them. We don't have organizations that concentrate on sports and sexuality. Talking about sexuality in the disabled community in Africa is considered taboo but we are human beings, we have feelings, a right to a partner, right to a relationship yet we don't have the platform to discuss these things openly free of judgment and just share our experiences.
The BWF has selected 17 female players to be classified and participate for the first time at the Uganda Para badminton International. Benin, DR Congo, Uganda, Zambia, and Zimbabwe female players are receiving the grant for the first time. Other countries involved in the project are Ghana and India.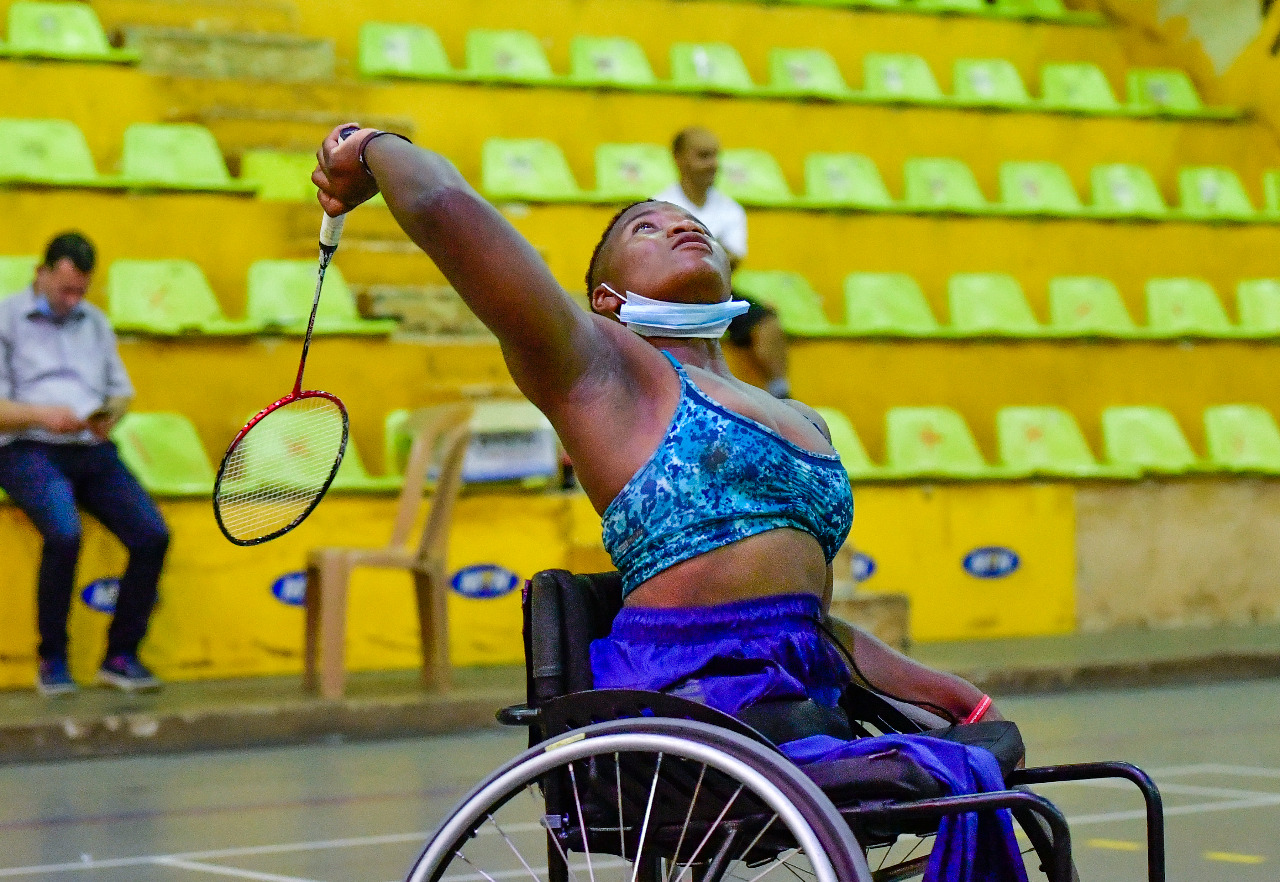 " I feel lucky and unique to be considered for this grant. it's my first time being in Uganda, and I want to maximize this opportunity by winning some medals"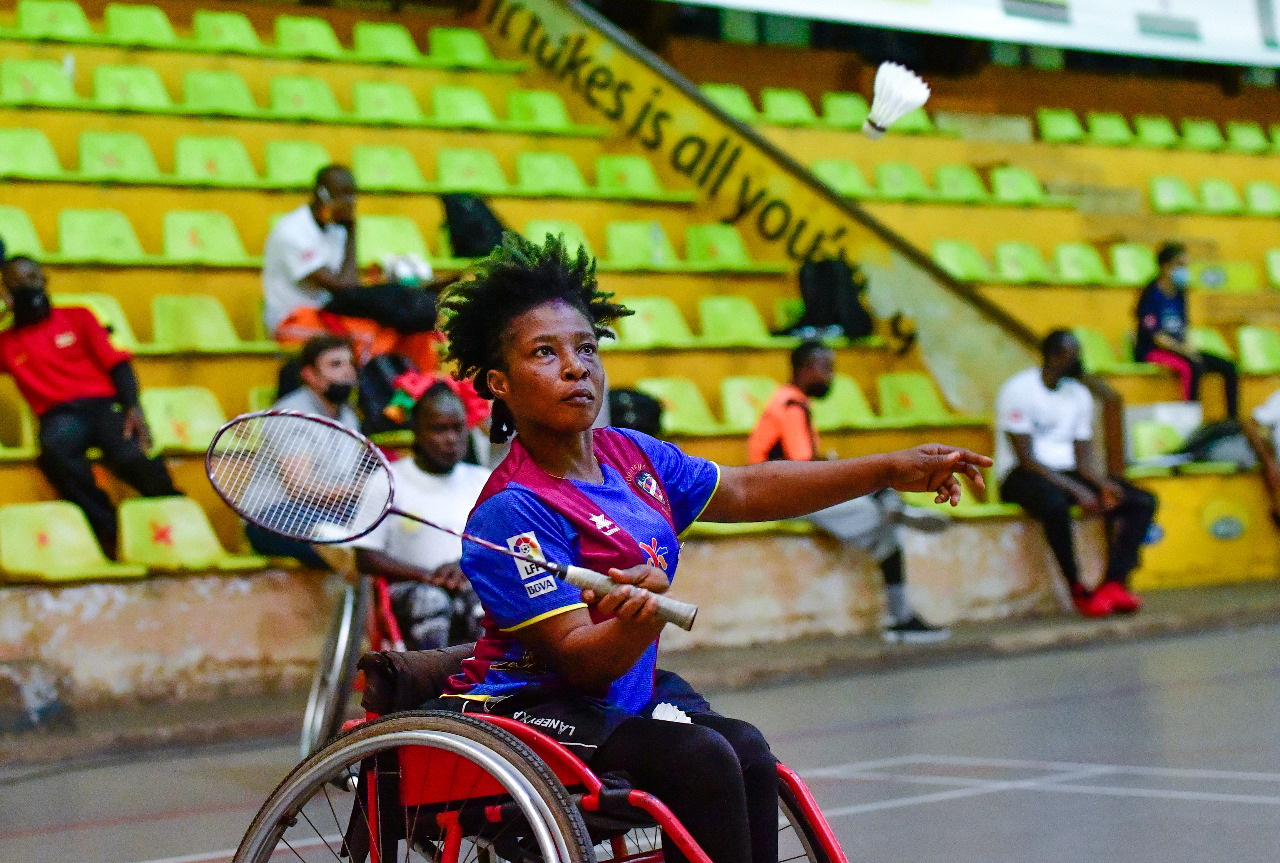 " I thank the BWF for giving us this chance to participate in this tournament. Due to the Covid 19 Pandemic, things have been tough on disabled players. Apart from the challenges we face in life, we have not been able to practice or attend any tournaments. The BWF Female Participation Grant has been a blessing, and we thank the Almighty for this opportunity."
Similar sentiments were echoed by her compatriots Juliana Ampofo, Asana Awudu, Adzata Shaban, Akosua Ampofowaa all supported by the Grant.