ELGAMAL HATEM PULLS A RABBIT TWICE TO UPSET THE FANCIED AZERBAIJAN'S MUHAMMAD KHADAFI AMRI AND ROMAN FRANK FROM FRANCE.
In the first epic encounter, Adham Hatem Elgamal proved why he's still the African Champion when he faced off with Muhammad Khadafi Amri in round 1 of the Men's Singles event. Muhammad was the first to draw blood, taking the first game 21-13.
"Losing the first game was my wake-up call. I reminded myself that I had worked so hard to lose at this stage. Muhammad was leading 10-2 in the second game when things started going my way. I don't even remember catching up with him and finally taking the game 22-20."  Elgamal told BCA TV.
The third game was, do or die for Elgamal, he had to conjure some magical moments in the dying moments of the game to overcome the resilient Muhammad.
"I was in my zone," said the Road To Paris 2024 scholarship recipient. "I have never been successful on home soil, and this was my moment." 
Both athletes took the game to the wire, Elgamal narrowly emerging as the victor with a 21-19 score. The situation was similar in Elgamal second game in the second round against Romain Frank from France. He characteristically fell behind 11-21 in the first game but recovered to level the score in the second game with a 21-12 win.
" Frank is a very good player with a good reach, after I noticed I wasn't going to catch up with him in the first game, I strategically decided to concentrate and plan how I will win the second game." He added.
Elgamal went ahead to secure an unprecedented slot in the quarter-finals by outplaying Frank 21-15 in the third game.
Another African Quarter finals entrant in the Men's Singles event on day 2 of the tournament was Anuoluwapo Juwon from Nigeria, also a Road To Paris 2024 Scholarship recipient. Ranked fourth in the tournament, Anu eliminated Mostafa Kamel from Egypt 21-19 21-12 in the first round and Gergo Pytel from Hungary 21-12 21- 18 in the second round to set up a quarter-finals berth against Bahaedeen Alshannik from Jordan.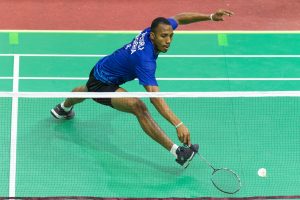 "It's good to see Africans get to the quarter-finals stage of such a prestigious tournament. Maybe this is the time for another African player after Edwin Ekiring in 2015 to clinch the title." He said.
In the Women's singles category, Road To Paris 2024 scholarship recipients Doha Hany from Egypt, and Johanita Sholtz from South Africa had an easy day in the office. They will however face a herculean task in their quarter-finals match against Judith Mair from Italy and Rachel Sugden from Scotland respectively.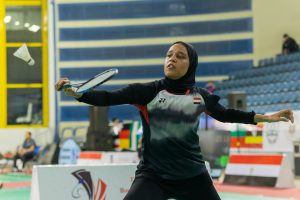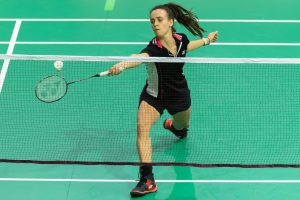 "It's such a great feeling to reach this stage in a major International tournament." Said Johanita Sholtz, who just recently tied her nuptials to her long-time fiancé and love of her life.
"I am ready mentally and physically to face off with Sugden. We received a two-day training camp from the Road To Paris Scholarship which will go a long way in helping us to perform better." 
"I am also using these matches to prepare for the Lining Maldives International Challenge next week which is part of the sponsorship I am getting from BCA under the Road To Paris 2024 Scholarship program."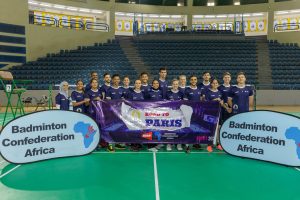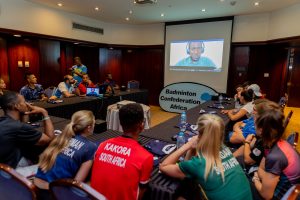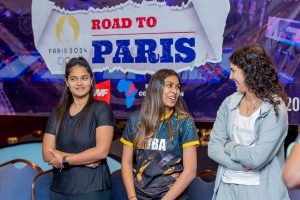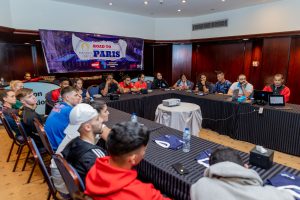 Other Road To Paris Scholarship recipients who have qualified for the quarter-finals are Algerian Koceila Mammeri and Youcef Sabri, South African Caden Kakora aka KD and Robert White in the Men's Doubles, Egypt fashion week models Amy Ackerman and Deidre Jordaan from South Africa, Lorna Bodha and Kobita Dookhee from Mauritius in the Women's Doubles. Koceila and Tanina Mammeri also qualified for the quarters in the Mixed.
Check out the full results in the link below.
https://bwf.tournamentsoftware.com/tournament/2ffc4ac5-691d-4bbc-b45b-bf5fd6e9be58/Matches