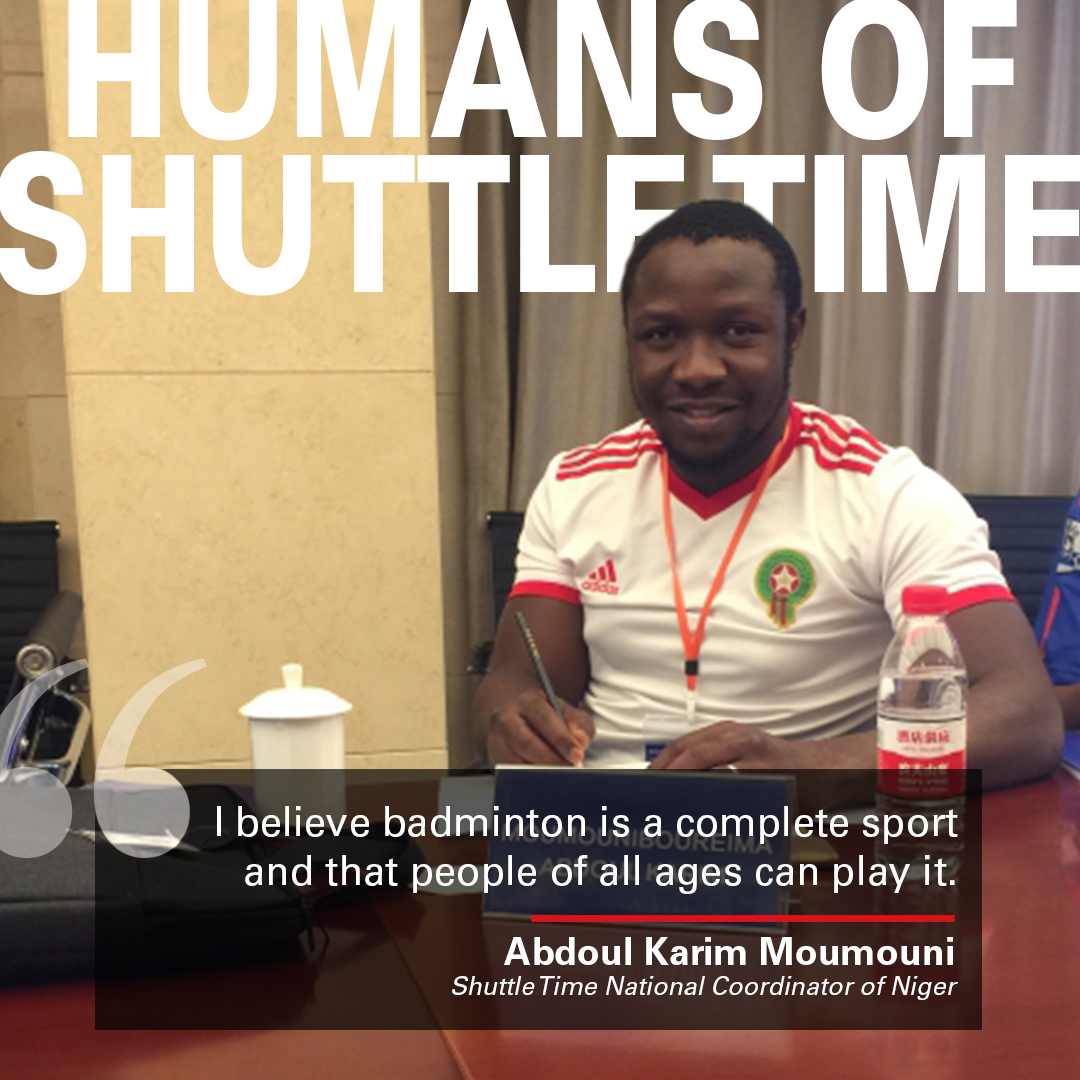 I was born on New Year's Day of 1996 in the Niamey region. I spent all my childhood close to my parents. It was a peaceful life. My father wanted me to become a police officer like him and my brothers but since he saw that I liked to study and that I was obsessed with sport he let me pursue my ambitions.  
Later he allowed us to go on vacation to various countries for a change of environment and to discover what it was like in other places. 

Discovering Badminton 
I discovered badminton in 2015 in my country when I saw Chinese expatriates playing badminton with some people from the Niger Badminton Federation. 
I was impressed that with a light racket you could send the shuttle flying. I was amazed and that gave me the courage to be among the early practitioners of this sport in the country. I like to learn and share what I learned with others. I grew fond of this sport.  
Memorable Moments 
My most memorable events are the training programmes and theoretical exercises that the BWF or BCA organise which allows me to acquire new knowledge and also the opportunity to make new friends and meet experts, athletes and coaches from various countries. All of us want to develop badminton in Africa. 

What Makes Badminton Special 
I believe badminton is a complete sport and that people of all ages can play it.  
The Shuttle Time programme has made a big difference because it has proven itself in the development of the sport. It has helped us train teachers and new practitioners. 
The biggest lesson I learned is that I have to invest myself more into learning so that future Shuttle Time programmes can be better than previous ones so that we can extend it all over the country.