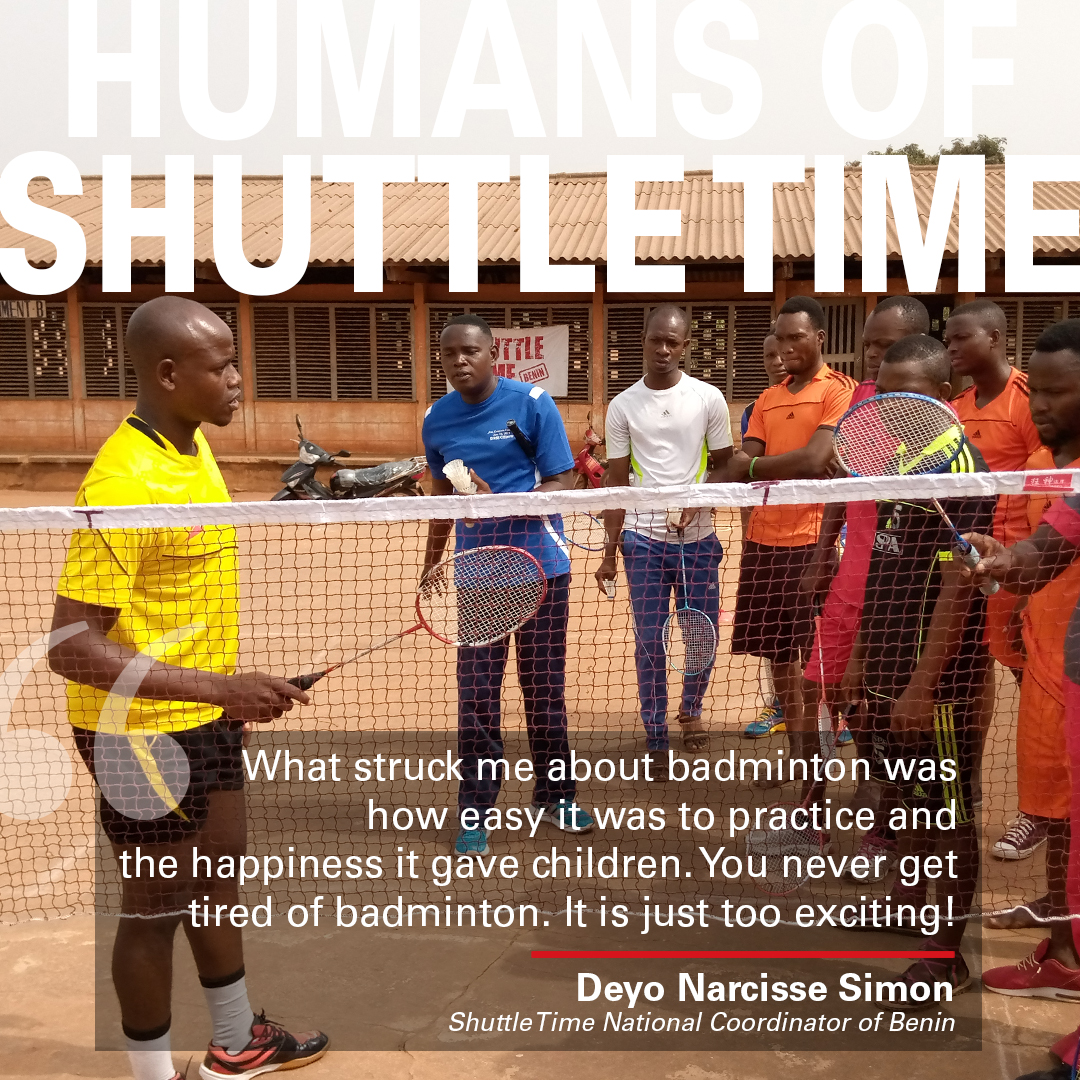 I had a tough childhood. One had to be determined to progress. Those circumstances helped me adapt to all situations.
I first saw badminton in Laura Vicuna Catholic School in Cotonou. A team led by the president of the federation conducted the sessions. That was in 2012.
At the end of each session, I would always get a few minutes of play before leaving. I started going to the stadium to practice in the children's group. I taught myself badminton theory and practice and used to promote it at schools where I teach.
What struck me about badminton was how easy it was to practice and the happiness it gave children. 
Happy Memories
The most memorable events for me were the Benin International 2018 and 2019, Abidjan International 2019, and Abidjan African Championships (U-15) where I had to accompany the Beninese athletes and to build a good relationship with athletes and leaders from other countries. 
Another useful experience was the capacity building course for athletes and trainers in Hangzhou (China). We shared personal stories and got to know each other quite well. 
What Badminton Means 
Badminton is like my compass today. I'm occupied with badminton through research, practice sessions, courses, teacher's training and internship sessions.
You never get tired of it. It is just too exciting.
I've had all kinds of experiences while developing badminton in my community. When we conduct demonstrations in schools, teachers and officials themselves get interested in playing. Our efforts are rewarded when we see children decide to take up badminton. 
We've noticed that our courts are getting full. I'm sure the training helps children develop skills necessary for social life.
The biggest lessons I learned from working with Shuttle Time are on the importance of getting involved and empowering yourself to achieve your objective.