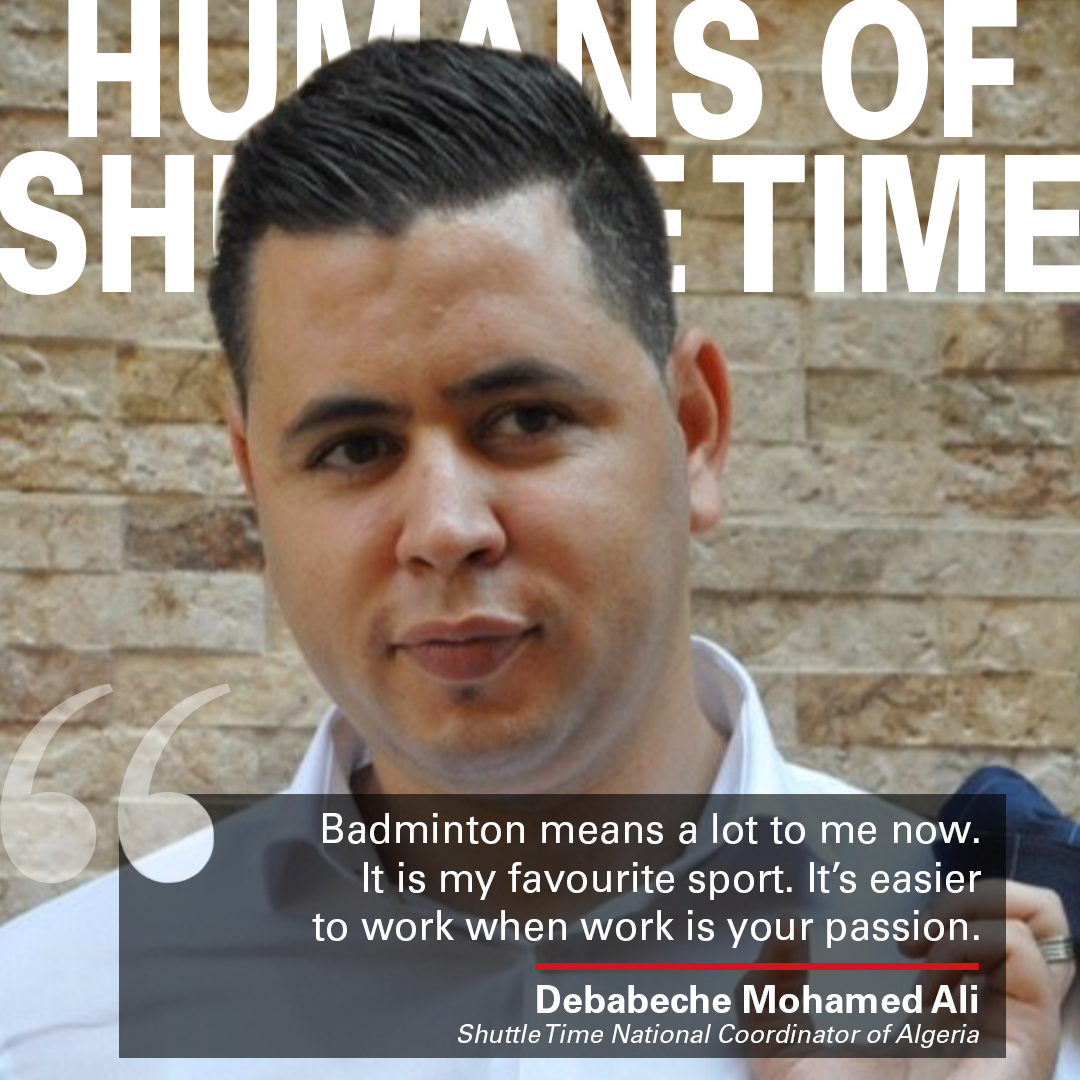 I grew up in a family of modest resources, three girls and two boys. My father's goal for me was that I would pursue education and then sport. We played a lot, particularly volleyball. I did my primary and secondary studies in my hometown. After my graduation, I registered with a sports school in the capital, finally obtaining a certificate as a sports consultant. 
I practiced badminton for the first time in my grandmother's home, where my uncle had rackets and shuttles. I remember watching badminton at the Sydney Olympics on television. I fell in love with it and wanted to learn its basics and play with friends.
What makes badminton enjoyable is the speed, intelligence and physical fitness required.
Memorable Moments
The most memorable was when I was part of the team for the Thomas & Uber Cup qualifiers in 2018 that Algeria won. 
Badminton means a lot to me now. It is my favorite sport. It's easier to work when work is your passion.
Shuttle Time has had a big influence in increasing the involvement of people in badminton. While being involved with this sport I've attended several events, got close to many people, and seen first-hand badminton's impact on society.