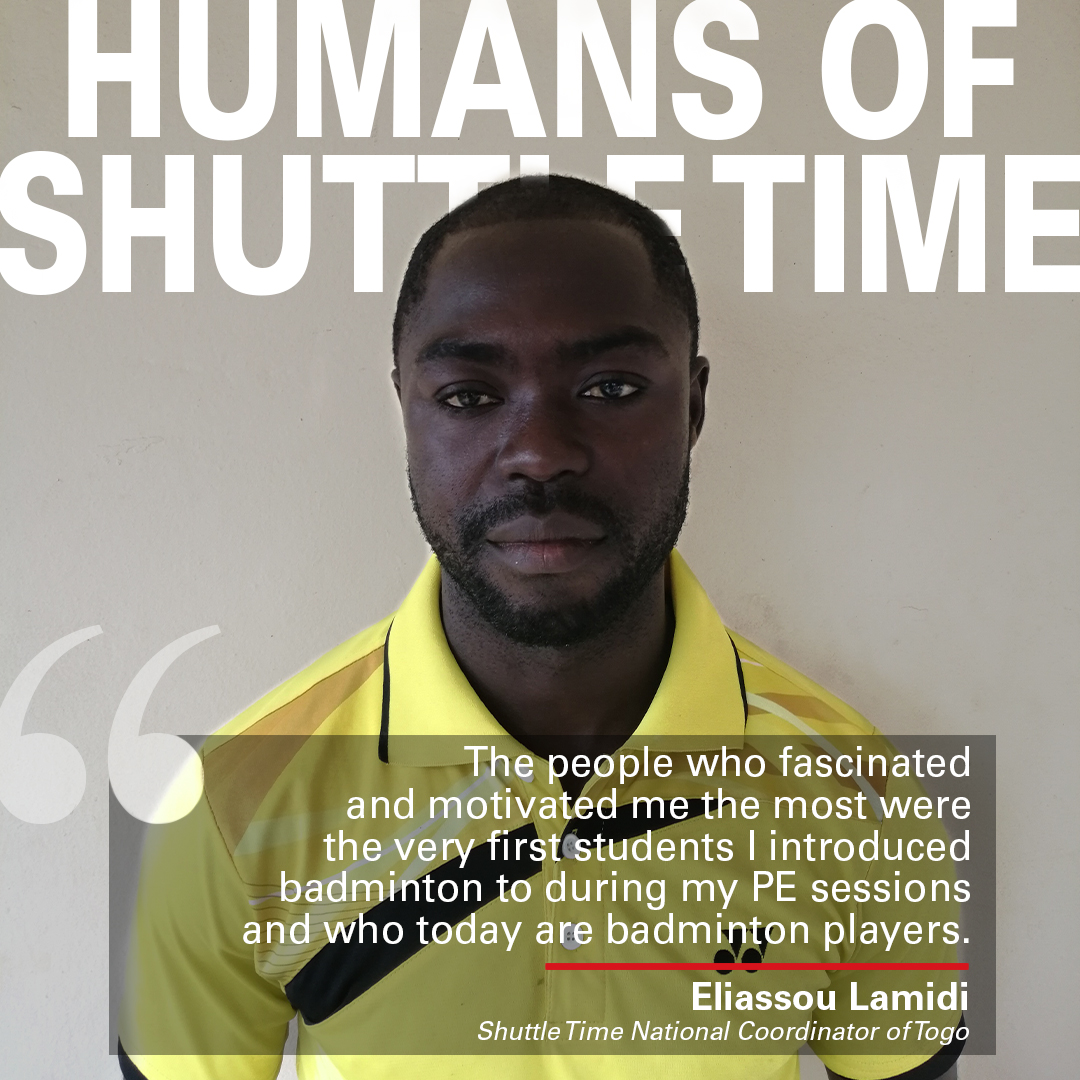 I was born in Bassar, north of Togo, in a modest family of traders. I spent my first 12 years in the village of Baghan. I used to spend my days between school and sports, mainly football. My dream was to become a footballer.
First Badminton Experience
In 2010, while I started studying at the National Institute of Youth and Sports in Lomé, I discovered a new sport called badminton.
One day I enter the game room and I see students playing badminton. I did not find anything interesting until I noticed one player who was juggling shuttlecocks with his racket in a freestyle way. I was interested and asked for a racket to try the same thing. I was able to do it quite well.
Despite being a committed footballer, I continued to train in badminton during break times with some of my student colleagues. This allowed us to participate in the national championships representing the National Institute of Youth and Sports, and to opt for badminton at the end of my studies. With Shuttle Time, I passed Tutor, Trainer, Level 1 and Level 2 courses.
Badminton and Me
In badminton, the people who fascinated and motivated me the most were the very first students I introduced badminton to during my PE sessions and who today are badminton players. 
Badminton is today the sport I practice most and which I promote through Shuttle Time.  This sport deserves to be practiced at least once by all in Togo.
Unlike other sports, badminton can be played by everyone and everywhere.  You don't need a lot of time to learn how to play badminton.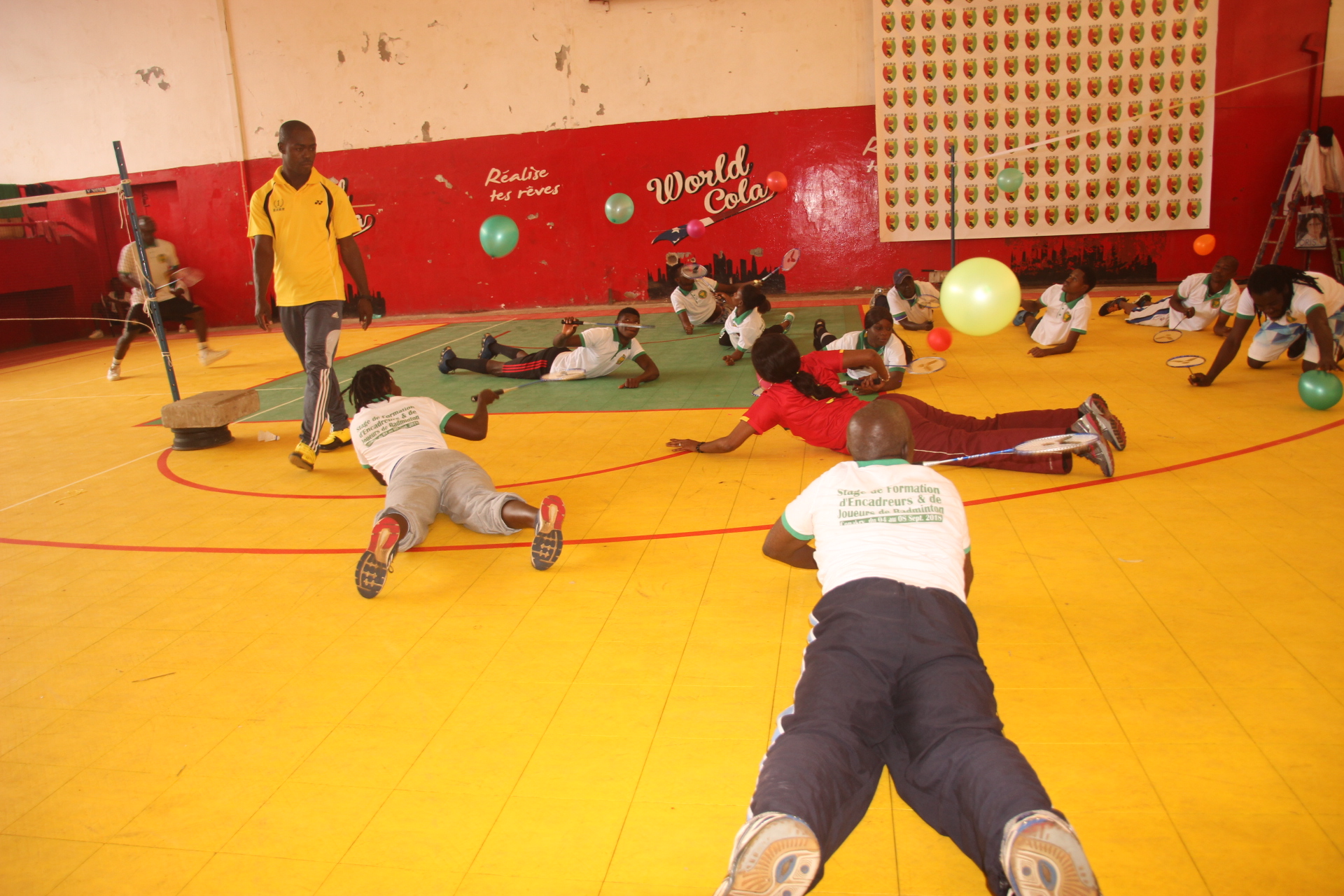 The Path Ahead
In Togo badminton can be easily developed because it is accepted by children and adults who practice it frequently. The major problem remains the availability of equipment and appropriate infrastructure for elite sport.
Development Through Shuttle Time 
Through Shuttle Time popularisation of badminton has been quite easy in Togo. Parents and students have discovered and appreciate this initiative of BWF, and other sports are inspired and try to do the same.
My biggest lesson from Shuttle Time is to learn through fun games, develop skills and abilities from simple to complex, from fast to faster… in short, reach the big goals starting with the small ones.