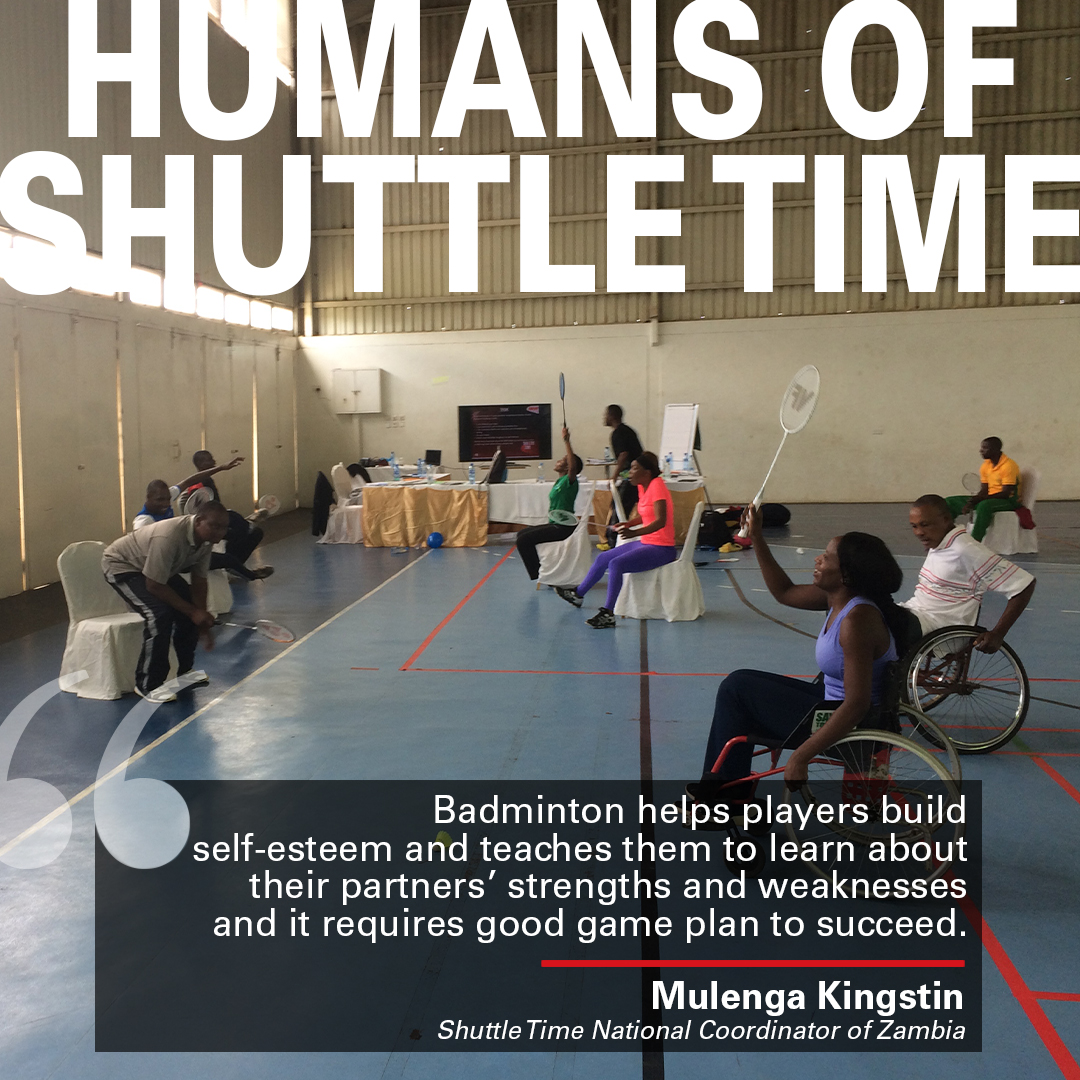 I was brought up in a small mining town called Chililabombwe in Zambia and completed my schooling at the only secondary school there. 
I came to learn about badminton at secondary school in 1977. It was all fun, the challenge of not hitting the shuttlecock out of the court and the mobility of players in trying to continue playing for long without a shuttlecock dropping to the ground. I joined the school badminton club that year. It had few members and we used to play with wooden rackets.
Joy of Competition
There used to be inter-school competitions, and since we had only one secondary school in the district, we travelled to other districts. It was exciting to win as an individual but more exciting when our school won as a team. 
Secondly, the badminton community itself was fun. There were free interactions regardless of where you were coming from and we made a lot of friends.
What Badminton Means
What started as just fun now has become part of my life and I get a lot of support from  my wife and family.
I'm always playing social badminton and that has influenced my boys. Three of my boys are active badminton players — one is a level one BWF coach and two are national players ranked 1 and 2 and have represented Zambia in international competitions.
Each time I see a child playing with a stick or throwing stones, I see a future badminton player. If it's at school I give a racket to that child to play with or a shuttlecock to keep throwing.
Badminton Is Unique…
Just like any other sport you have to be physically fit to play. However, badminton is unique and different from other sports in the way it's played and equipment used. 
It is fast, and as such requires a lot of quick decision-making, hence it keeps players mentally and physically alert.
It helps players build self-esteem; as a non-contact sport it causes less injuries, and it can be played by boys and girls, old and young.
Impact of Shuttle Time
The coming of Shuttle Time has benefitted us in many ways. We have material to share and train our teachers. Earlier, material was difficult to find, and as a result teachers taught pupils on what they had seen. Now teachers in my region and beyond have been equipped with the correct information.
The supply of equipment by BWF has contributed to the development of badminton in schools and in communities. Shuttle Time has helped a great deal in making badminton popular in the country.