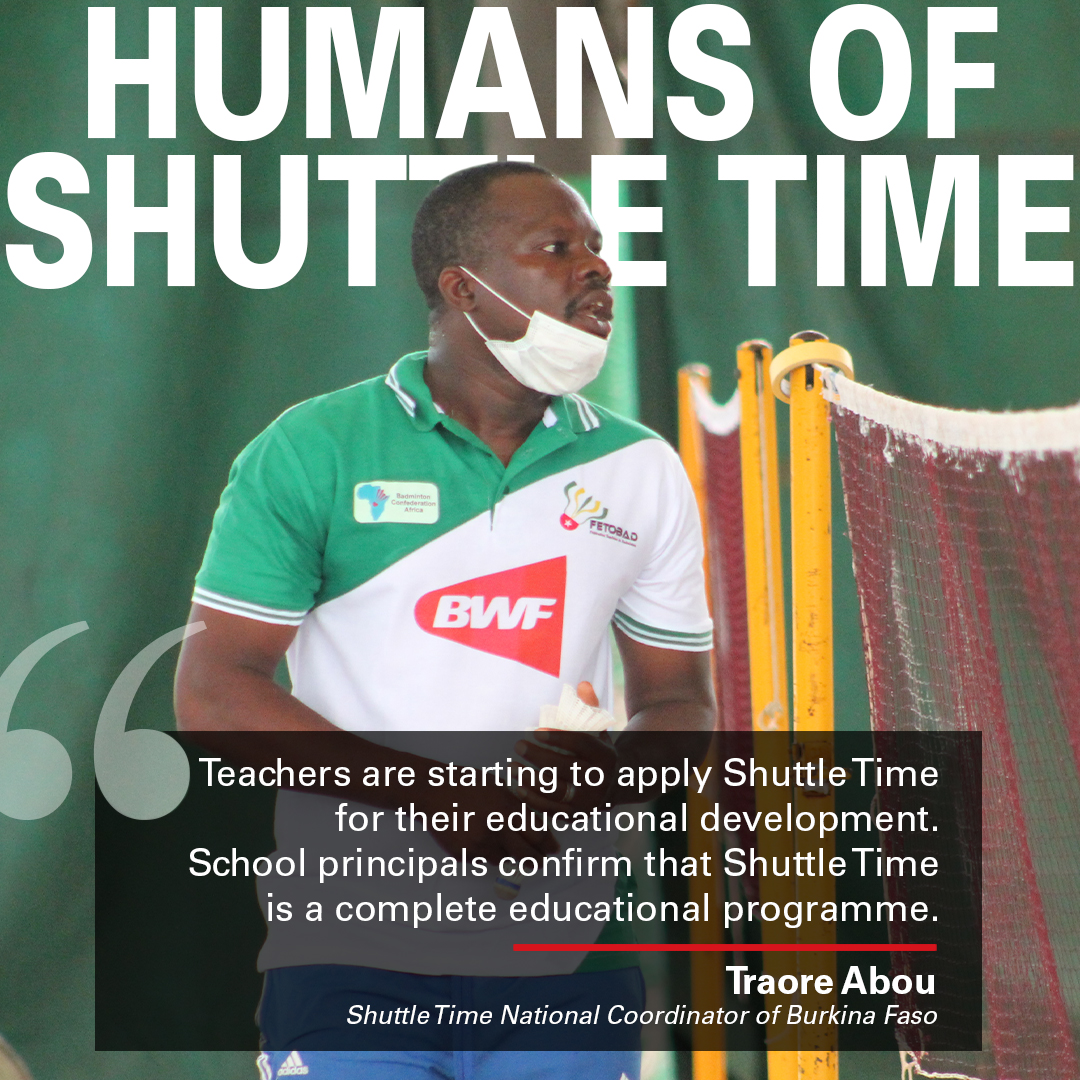 I was born in the village of Sifarasso, 506 km from the capital city. I am the seventh and last child. 
I had a rather difficult childhood between working in the countryside and going to school. Every day without school was spent in the fields where we worked quite hard. Our field was 5 km from the village and we would walk there. During vacations, we went every day, sometimes hunting for wild animals.
At school we played football, the only sport we knew. 
First Experience of Badminton
I saw badminton for the first time on TV. It was the 2010 Youth Olympic Games held in Singapore. I got interested in the sport. Since then I have been looking to see games on TV but it is not common to have it on TV in our place. I would download matches on YouTube and with that I try to teach children.
I created clubs and initiated young people into badminton. 
Memorable Moments
My most memorable badminton events go back to 2013 when I was in Koudougou town. A Belgian couple were playing badminton and I approached them to say that I liked their game. They gave me my first racket and I picked up the game. 
Today badminton is my profession and passion. It's more and more like a priesthood. 
Introduction of Shuttle Time
In Burkina Faso, as soon as Shuttle Time was introduced in 2018 and equipment allocation in 2020, we had requests from schools to establish the programme in their school. We have seen an increase in the number of players thanks to Shuttle Time at school.
Lessons From Shuttle Time
It is the ideal school sports programme. Teachers are starting to apply this programme for their educational development. School principals confirm that Shuttle Time is a complete educational programme.