In a remarkable convergence of determination, talent, and expertise, the IPC-Para Badminton Technical Workshop held in Cairo, Egypt from 18 – 20 October 2023, witnessed the participation of 15 African countries. Athletes, coaches, and administrators from Benin, Burkina Faso, Cameroon, Ivory Coast, Egypt, Ethiopia, Libya, Namibia, Nigeria, South Africa, Somalia, Sudan, Togo, Tunisia, and Uganda came together to enrich their knowledge of para badminton.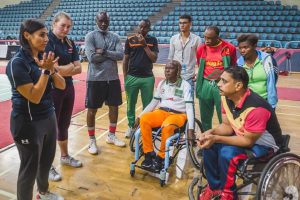 The workshop featured an advanced training camp led by distinguished experts from the Badminton World Federation (BWF): Dina Abouzeid from Spain, Guillaume Gailly from France, and Kaity Hall from Scotland. However, beyond the technical aspects of the sport, this workshop also provided an invaluable opportunity for athletes to share their stories and aspirations. Here, we dive into the experiences of three top African para badminton players, Shaimaa Samy, Sumin Mutesi, and Edgar Hounkpe.
Shaimaa Samy: Chasing Olympic Dreams in a New Category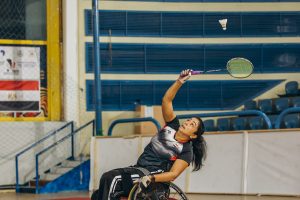 Shaimaa Samy, a WH2 category player from Egypt, currently ranks 10th in the world and is on the journey to qualify for the Paris 2024 Olympics. Shaimaa faced the challenge of being reclassified from WH1 to WH2, a change that could have discouraged many. However, her spirit remained unbroken as she embraced the opportunity to compete in her new category.
In her words, "I love challenges, and I am determined to make Egypt and Africa proud on the biggest stage."
Attending the workshop was a conscious step towards achieving this goal. Shaimaa recognized the value of technical skills and aspects imparted by BWF experts. She stated,
"The advice from the BWF experts is definitely enriching, and I'll apply this knowledge in my matches. I'd like to thank the Badminton Confederation of Africa (BCA) and the Egyptian Badminton Federation (EBF) for this opportunity."
Sumini Mutesi: A Young SU5 Star Ready to Shine Bright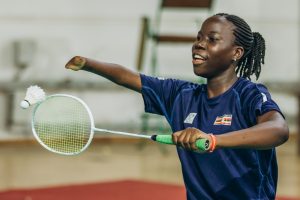 Sumini Mutesi from Uganda, a promising SU5 player, embarked on her journey to success with enthusiasm and a desire to learn. Participating in the workshop for the first time, she remarked,
"I am very delighted to have participated in this course; it has helped me understand various aspects of the game where I need to improve and work harder."
The workshop served as a stepping stone for Sumin, igniting her passion and strengthening her commitment to excel in the sport. She also expressed her gratitude for the opportunity provided, acknowledging the immense impact it has had on her development as a para badminton athlete.
Edgar Hounkpe: Turning Weaknesses into Strengths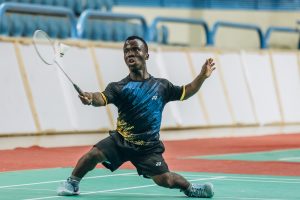 Edgar Hounkpe, a talented SH6 player from Benin, credited the workshop as a transformative experience. He acknowledged that the emphasis on technical aspects profoundly benefitted his game. Edgar shared,
"This camp is definitely a great experience, and I've learned a lot from the BWF experts. I now know what to do and how to tackle my weaknesses to improve. This camp will help me compete at a high level."
The IPC-Para Badminton Technical Workshop not only elevated individual skills but also underscored the broader goal of bringing national federations and National Paralympic Committees together. This unification paves the way for the promotion of para badminton in Africa, a monumental step towards the inclusive development of the sport in the region.
In Cairo, these inspiring athletes not only sharpened their skills but also ignited their passion for para badminton. Their stories reflect the indomitable spirit of athletes who, in the face of adversity and change, remain resolute in their pursuit of excellence. As they continue their journey towards success, the future of African para badminton shines ever brighter, promising to inspire many more on this incredible voyage.