The Africa Badminton community is in mourning after the sudden demise of one of its prolific players from Nigeria, the late Mr. Bello Oyebanji through a tragic motor accident on the 21st of April 2021. The late Bello was the head coach of Kwara State Badminton, a certified BWF Shuttle Time Tutor, Africa's no 1 SL4 Para badminton player, and Anchor team Yonex Nigeria Kwara State. At his demise, he was preparing for the forthcoming Spanish Para badminton International 2021, the last qualification tournament before the Tokyo Paralympic Games.
Featured in the BWF Unlimited documentary in 2019, the late Bello won 3 Gold medals during the last Africa Para Badminton Championships in 2018 after participating in the Para badminton technical workshop supported by the AGITOS Foundation held at Lugogo Stadium, Kampala, Uganda. Despite living with a disability, Bello started his career playing able-bodied badminton, representing his state at the National level, then worked for the National Council of sports, and later transitioned into coaching. The introduction of Para badminton in 2014 in Nigeria allowed the late Bello to realize his dream of developing and establishing Para badminton in Nigeria. He later got a chance to participate in his first-ever Para badminton International tournament in 2017, where HE won two bronze medals in singles and doubles events. This motivated him to go back home and spread the word about Para badminton. He appealed to the government to offer support to Para badminton, at a time when many Para athletes in the continent were becoming aware of the sport. He later participated in the subsequent Uganda Para badminton international in 2018 where he won two silvers and one bronze, and in the first-ever African Para badminton Championships where he won 3 Gold Medals. In 2019, he participated in the Denmark Para badminton international sponsored by the BCA and Brazil Para-Badminton International. He was fully committed to the development of Para badminton in his State with the ambition to participate in the Olympics.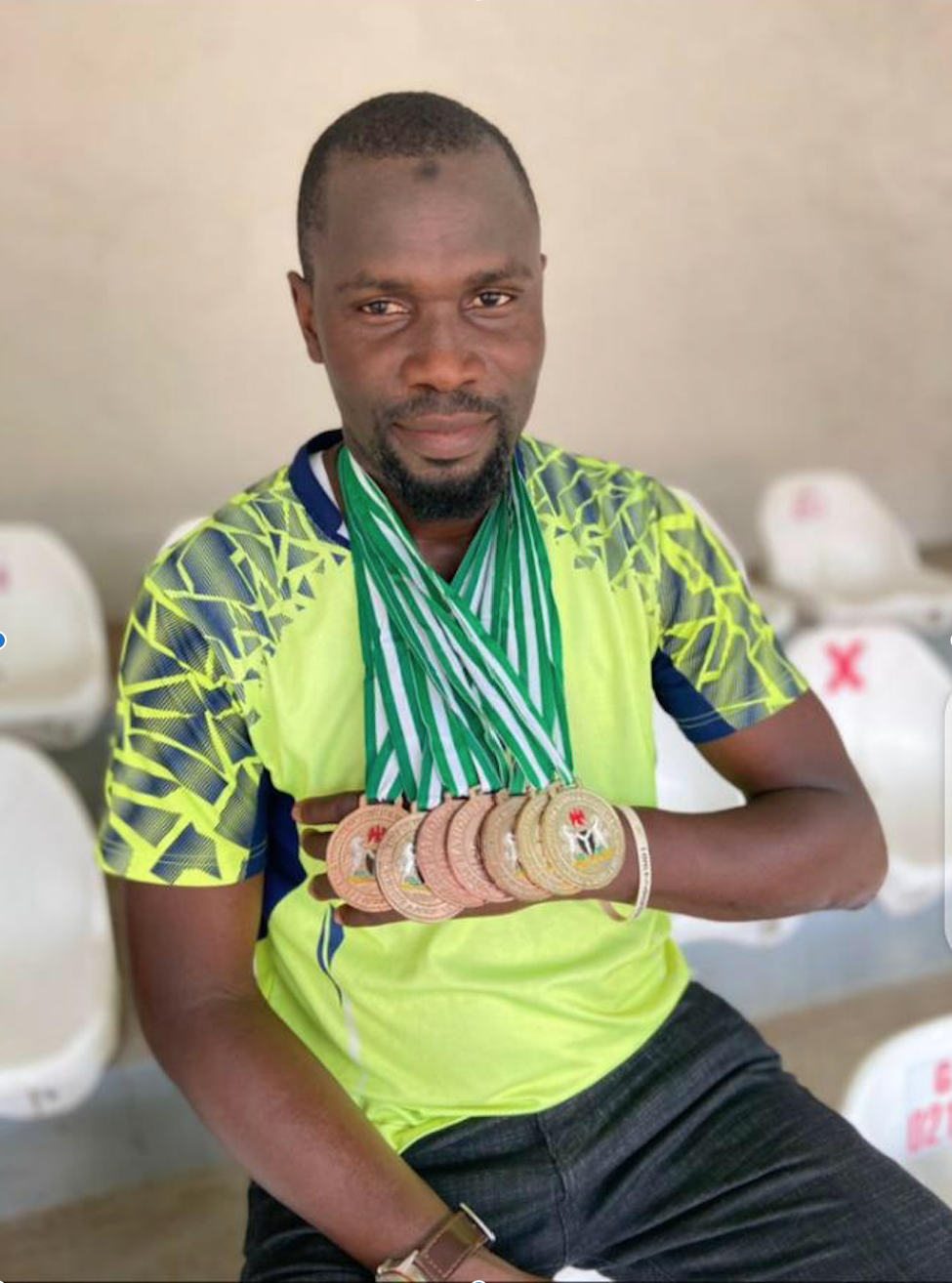 His close friend Mr. Samuel Ekeoma Onwukwe the National Coordinator of Para badminton in Nigeria describes him as a very good and humble athlete with a zeal for badminton.  "I have never regretted bringing him to Para badminton, he was a fine athlete in the SL4 classification and he will be greatly missed. He has discovered upcoming great players in the SL3 women classification and SL4 men's classification and as we keep seeing these athletes on the court playing, Bello will always remain alive in our minds" he said. Mr. Bello is survived by a young wife and an unborn child.
The President of BCA Mr. Michel Bau led the BCA Member Associations in condoling the family, friends, and the Badminton Federation of Nigeria. In his message of condolence, the president described Mr. Bello as a humble and exemplary champion who brilliantly represented the continent whenever he had a chance. "Mr. Bello was also part of the BWF Para-Badminton Athletes Commission and was known for his active engagement to promote Para-Badminton in Africa, his untimely passing is a big blow to Africa Badminton family. we have lost a great athlete who was deeply committed towards the development of Para badminton in Africa, may his soul rest in eternal peace." said the President.
Benin badminton federation President Aubin Assogba expressing his condolences said "I was very touched by Bello, he was more than a friend and a true Para badminton fan. He was always willing to help Para badminton athletes whenever they were in difficulty. May he rest in eternal peace"
Internationally, the BWF president Poul-Erik Hoyer and the BWF Para badminton Vice President Paul Kurzo joined Africa in mourning the great Bello. 
Africa has lost one of its great Para badminton players and he will be truly missed by all.