ADHAM GIVES A RAY OF HOPE TO THE MOST IN NEED PLAYERS IN AFRICA.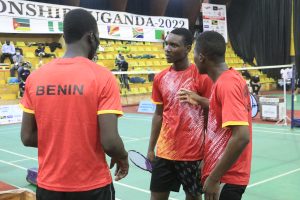 Lack of infrastructure and access to quality badminton equipment remains the biggest hindrance to the development of the sport in Africa. Aside from the lack of finances by most of the players in the continent to purchase key equipment, their availability in most African nations still remains a mirage.
To bridge this gap, the 2021 All Africa Champion, Adham Hatem, mooted an initiative to donate his unused equipment to players from countries that have challenges in accessing good quality equipment.
Speaking to BCA Tv at the launch of the initiative during the All Africa Senior Championships in Kampala, Uganda. Adham said:
"A few weeks ago, my mum and I were going through my sports equipment, and I found out that we have loads of things that I intended to get rid of, but instead, my mother proposed that I share this equipment to spread hope and change among my fellow African players."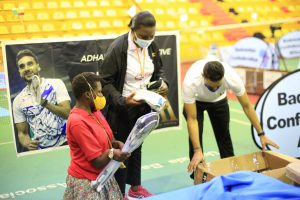 Dubbed "Be the Change," the initiative aims at assisting players from developing nations with equipment to enable them to train better and effectively compete at the various tournaments in Africa. Uganda, Cameroon, Benin, Botswana, Mozambique, and Zimbabwe are among the first countries earmarked by Adham for the initiative.
"I am today glad to launch the first campaign of "Be the change" delighted that under my initiative, and with the help of the Badminton Confederation Africa, we will reach as many players as possible. I am also looking to involve other players from the World to join me in this noble cause." He added.
"Africa has given me a lot, and I believe it's my time to give something back. It is the beginning of my dream. I am proud to be African, and the decision to launch the initiative in Uganda has great importance to me because Uganda holds beautiful memories for me. It's where I won the African championships a couple of months ago, in my first tournament after taking part in the 2020 Tokyo Olympics. Thank you, Uganda, thank you, Africa, and thanks to everyone who believed in the idea of spreading hope to our beloved Africa."
The BCA has partnered with Adham's "Be the Change" initiative through its Athletes Commission to appeal to former and current players who have equipment not in use at their disposal to come forward and donate them to the players in need. Developed Member Associations are also encouraged to participate in the initiative.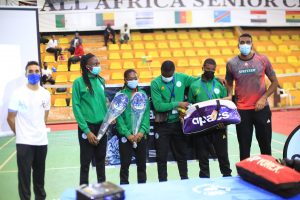 Speaking at the launch, the BCA's Secretary General, Mr. Sahir Edoo, lauded Adham's efforts and encouraged other players to emulate Adham and other African players at the forefront of giving back to the continent.
"I wish to also pass a special thank you to the two times Ugandan Olympian and former African number one player Mr. Edwin Ekiring, who has on many occasions supported players in Uganda and the Mauritius Badminton Federation through its President, Mr. Nundah Sharma, for heeding to the call and support Adham's initiative with equipment donation as well. Such initiatives will enable Africa to grow together." He added.