The 82 BWF virtual AGM held on 22nd May 2021, elected new BWF Council Members for the 20 vacant positions available at the BWF Council, 2 of which were reserved for African candidates as per the new BWF Gender and regional balance regulation, 7 for Europe, Asia 8, Pan Am 2, and Oceania 1. 
The 2 positions for Africa attracted 4 candidates namely:
Mrs. Odette Engoulou the President of Cameroon Badminton Federation and BCA Council member 221 votes, Mrs. Chipo Zumburani the President of Zimbabwe Badminton Federation and BCA Treasurer who garnered 218 votes, Mr. Francis Orbih President of the Badminton Federation of Nigeria and BCA Council Member 90 votes, and Mr. Kay Kamatuwa Former President of Badminton Zambia 30 votes. Mrs. Odette and Mrs. Chipo were thus elected to represent Africa at the BWF Council joining Mr. Michel Bau the BCA President who is the BWF Vice-President for Africa.
Zumburani will not be a new face at the BWF Council as she has served the Council for the 2 immediate previous terms while Assembe Engoulou will be joining the BWF leadership board for the very first time but will be looking to use her vast experience, especially as an International Olympic Committee member, in sports to make a significant impact at the Council.
"Thank you very much for your heart-warming messages," Zumburani said while thanking the African delegates at the AGM, " This would not be possible without all of Africa's support, I genuinely appreciate you all. Thank you for the opportunity to work for the good of Africa" She added.
The Secretary-General of BCA Sahir Edoo who attended the AGM stated "On behalf of the BCA and myself, I would like to congratulate our two elected officials to the BWF Council, we look forward to working with these two strong ladies and the President BCA Mr. Michel Bau (BWF VP) as BWF Council Members. With their support, experience, and synergy, we are certain that African Badminton will continue to develop and progress on the World stage"
"I would also like to thank the other African Candidates, Mr. Francis Orbih and Mr. Kay Kamatuwa for their participation, contribution, and fair play during the campaign and elections" he further stated.
Mrs. Odette Assembe Engoulou, born on 25 September 1970 in Cameroon, holds a Bachelors in Private Law. She has a Masters in Local Communities Management, a Post-Graduate Diploma in Trading Policies and Negotiations, a Post-Graduate Diploma in Business Law, and an advanced Course Diploma in Sport Organizations Management (Olympic Solidarity). She has over 8 years of experience in the sporting world having served in various positions including the Vice-President, Cameroon National Olympic and Sports Committee, Council Member, Badminton Confederation of Africa (2015-), President, Women's Committee of the Badminton Association for French-speaking counties (2017-), Vice-President, Badminton Confederation of Africa in charge of Zone 3 (2017-); Member, Executive Bureau, Badminton Confederation of Africa (2018-); Member, Women's Commission of the Association of National Olympic Committees of Africa.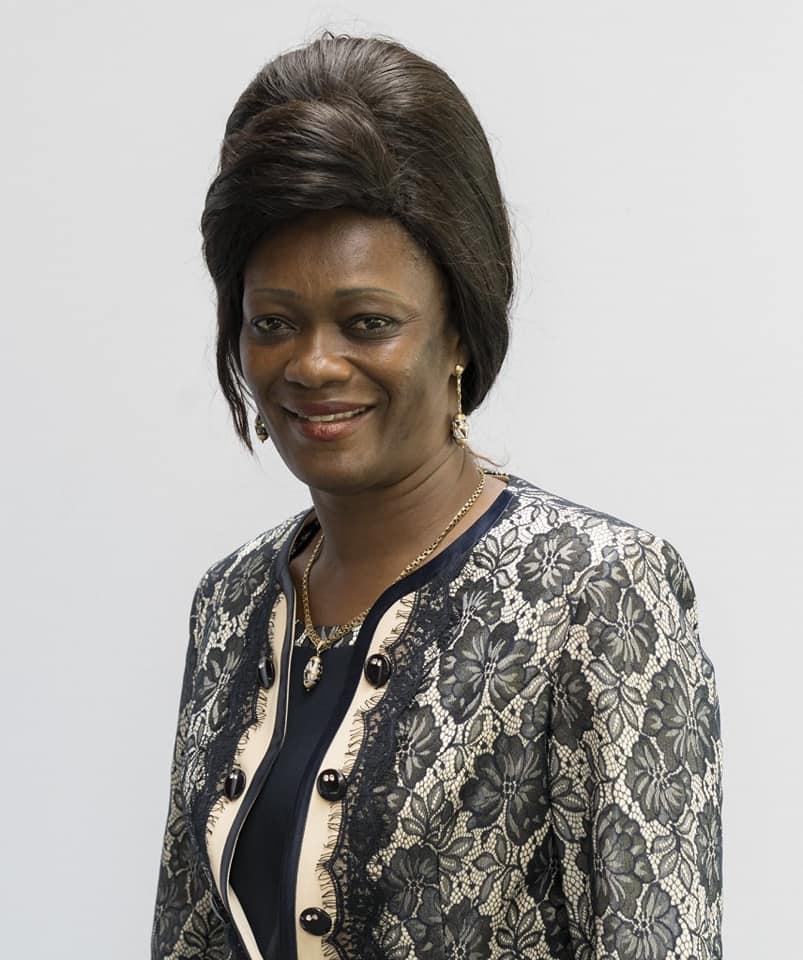 She is also the current serving President of the Cameroon National Badminton Federation. She is fully conversant with corporate governance having contributed immensely to the Legal and Ethics Committee of the Badminton Confederation of Africa since 2017 as the President.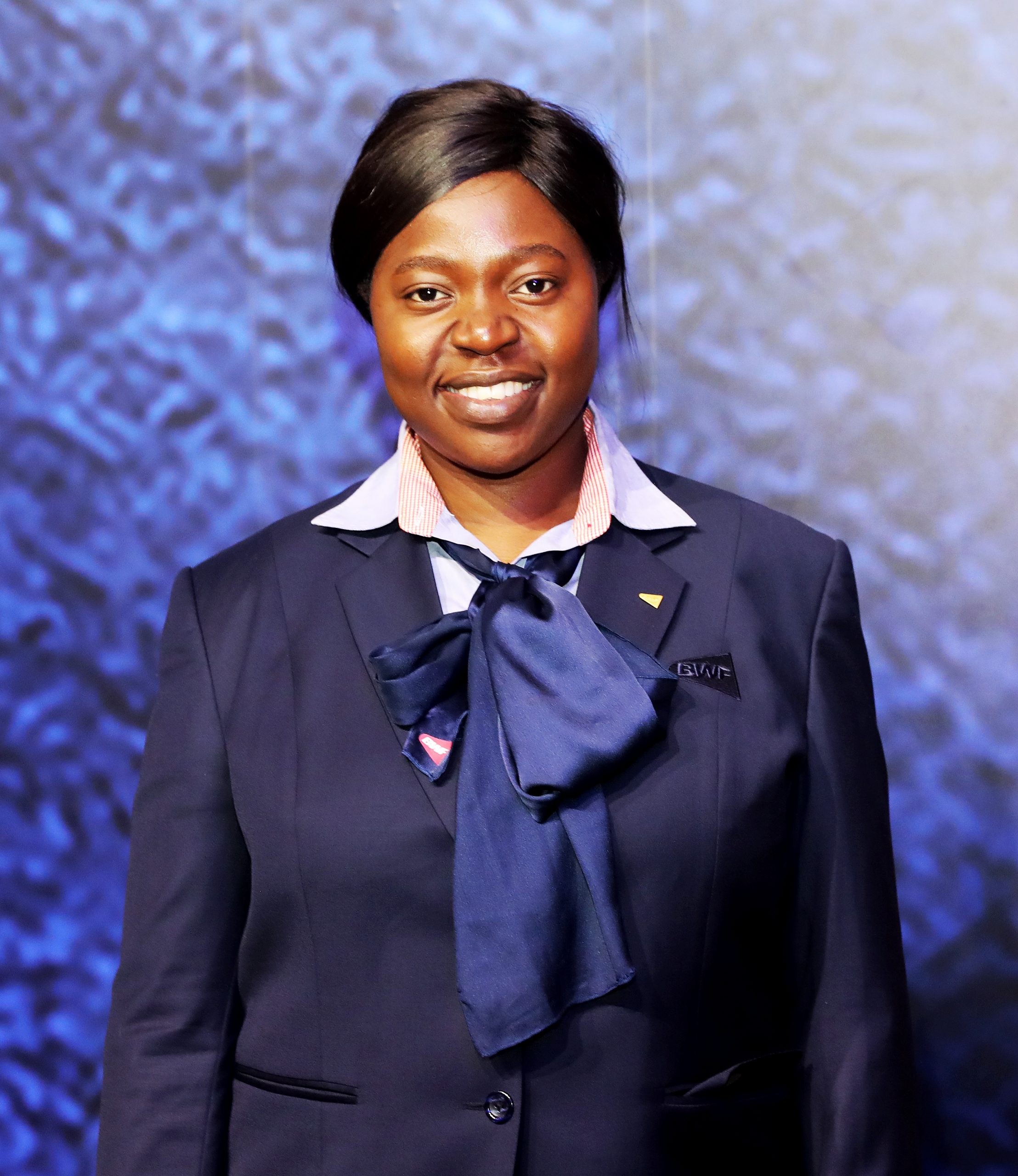 Mrs. Chipo Zumburani born 13 November 1984, Harare, Zimbabwe holds a Bachelor of Commerce in Financial Management (UNISA) degree and an Advanced Sports Management Course Diploma done under the Olympic Solidarity program. She has vast experience in Badminton, Tennis, and Netball Sports Administration. She has been a Council Member and Deputy Chair of Finance, Badminton World Federation and a Member of the Development Committee, Badminton World Federation from 2013, a Treasurer and Executive Board Member, Badminton Confederation Africa from 2014, President, Badminton Association of Zimbabwe from 2010 and Chair of Women Commission for Badminton Confederation Africa from 2012 to 2016.
She is credited for the Resuscitation of the sport of badminton in Zimbabwe, the Introduction of the sport in all provinces of Zimbabwe, the Successful launch of schools' badminton program, and the launch of Shuttle Time activities in all provinces of Zimbabwe with over 200 teachers trained to date over 2 years – and as many as 50,000 students have had a chance to try out badminton. She is further credited for Successfully restructuring Badminton Confederation Africa's financial systems and putting in place the necessary policies that have brought financial sanity to the organization. Since her election in 2013, she has been very active in the Badminton World Federation development initiatives which have won various awards during her time as a member of the development committee and have been launched in over 180 countries worldwide.