TURNING ATHLETES INTO SUPERSTARS AND CREATING LONG-LASTING BONDS AMONG ATHLETES.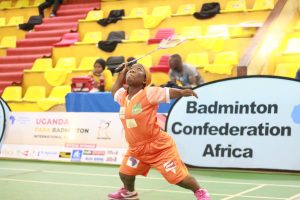 "I am a star." Shouts the overjoyed Bakayoko Abiba, the SH6 Ivorian player."
"The BWF Female Participation Grant has changed my status in life."
"I never dreamt that one day in my life, I Bakayoko would ever board a plane." She tells BCA Tv as she tries to hide her tears of Joy.
"When I got the news of my support for the tournament, I informed and invited all my friends and relatives to come to see me off at the Airport." 
Bakayoko is among the seven African athletes fully supported by the BWF Para-Badminton Female Participation Grant to participate in the Uganda Para-Badminton International and the African Para-Badminton Championships 2022.
"I used to watch people play Para badminton and desired to join them, but my parents prohibited me from enlisting in the sport due to my size." She continues.
 "It was painful to watch others play, but Coach Poute, our Para badminton coach, inspired me not to give up." 
" After I joined Para badminton, the level of stigmatization and discrimination due to my size and gender reduced. We are treated equally and given the same opportunities as our able-bodied counterparts. It goes a long way in boosting our confidence and morale." 
Accompanying Bakayoko from Ivory Coast, also supported by the BWF grant, is the WH2 Master's degree sociology student Dosso Maferiman.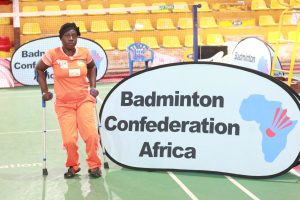 " I am grateful to my coach, federation, BCA, and the BWF for this amazing opportunity to support the female athletes to participate at this high level. Unlike my colleagues, I have enjoyed moral support from my family and friends on my journey as a person living with determination. 
"I was introduced to Para badminton at the University by my Coach, and I immediately fell in love. It hasn't been easy to cater financially for my studies and maintain being a full-time athlete, so this opportunity to grow and improve my skills could not have come at a better time."    
The uniquely named, 18-year-old Central African Republic's SU5, Ketsia Iman Cariane Kolika Ambare, is another participant also funded by the grant. She participated in the BCA Player Training Camp before the start of the tournament.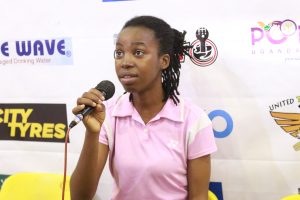 "I have gained a lot of skills and experience from this support. I was introduced to Para badminton by a stranger on the streets. I saved his number and forgot about it. A few months later, I came across the number on my phone and decided to give him a call. Little did I know that this was fate. I met my best friend in the team who incidentally has a similar disability, and we are now known as twins."
"My dream is to be the first Central African Republic to win a medal in Para badminton."
Also carrying the hopes of their country to get a medal in WH1 at the African Para-Badminton Championships starting from the 20th – 24th September 2022, are the DR Congo players, Moyo Mbangudulu Wivine, and Ditu Kizinga Frida.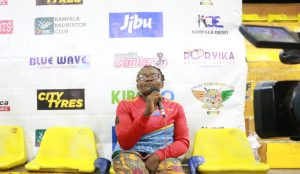 "I was earmarked to get this support last year, but I had just given birth, so I could not participate. I thank the BWF and BCA for extending their support to me this year." Says Moyo, a fishmonger in Kinshasa and a former Para basketball player.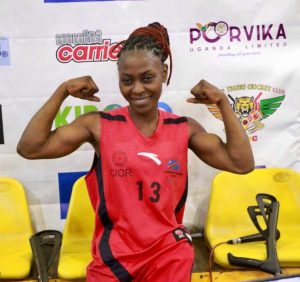 "I am happy now as a Para badminton Player. Thanks to BWF, we can access such funding, which is encouraging the participation of women in Para badminton."
Ditu Kizinga, a tailor by profession and also transitioning from Para basketball to Para badminton, is optimistic that the opportunity given to them as the only female participants from DR Congo will enable them to showcase their talent and encourage the BWF to support more female players from their country and Africa.
Since the inception of the Female Participation Grant in 2017, aimed at giving opportunities for female athletes to apply for financial support to attend and be Internationally Classified at several BWF sanctioned international tournaments annually, the BWF has provided scholarships to over 70 female athletes from more than 40 countries and the number keeps on rising. The grant supports the BWFs goal to increase female participation in Para badminton across all sport classes.