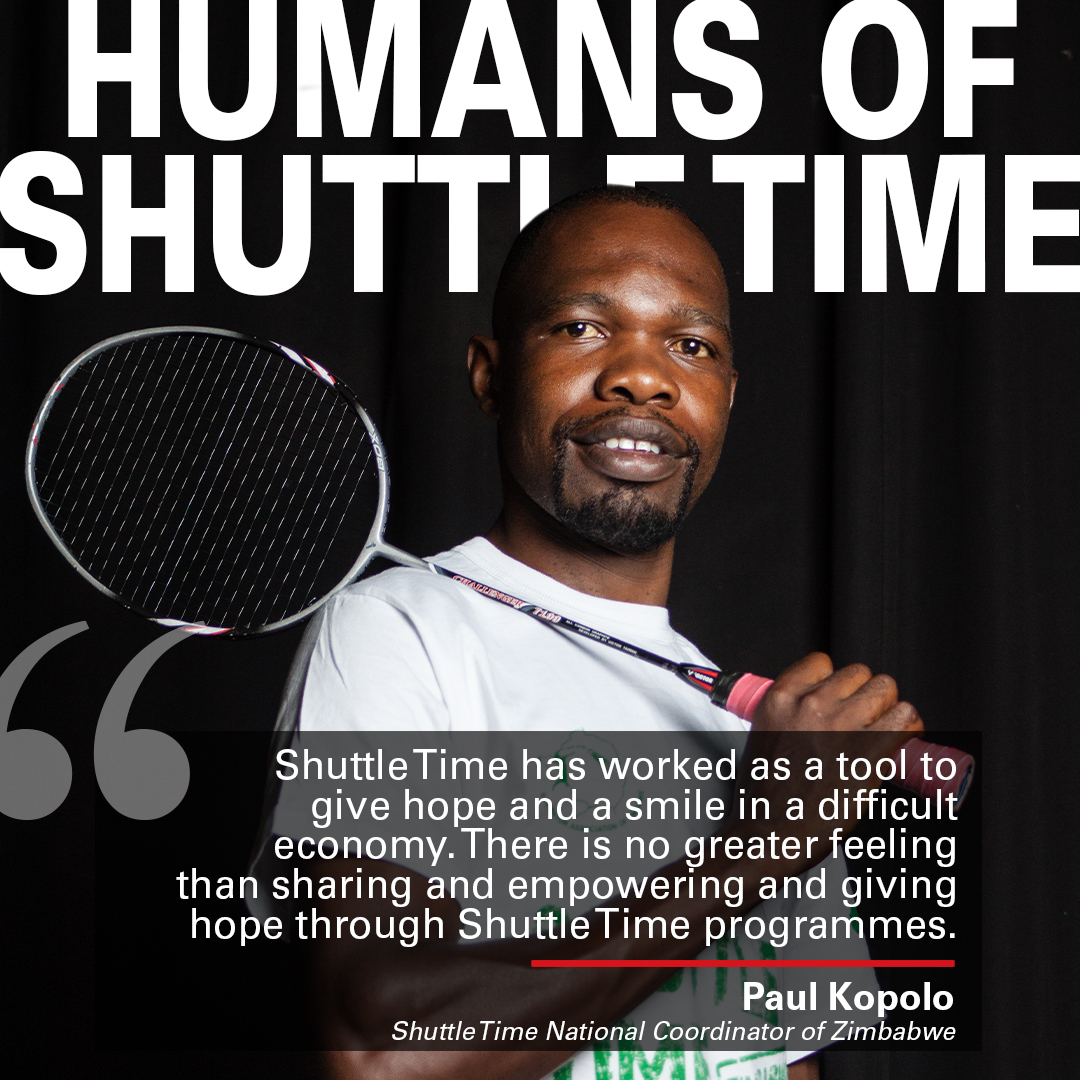 First Brush With Badminton
I was born in Harare in a middleclass family. My father was into boxing and soccer and he wanted me to play soccer but it all changed when my brother Limbikani Kopolo came back home with badminton rackets and shuttles. I went to a government school where I showed my talent in badminton. I started to represent the national team in 2009 at the All Africa Championship.
What fascinated me was the speed of the shuttle and its movement. My love for the sport continued to grow day by day to a point when badminton became my life. 
Memorable Moment
I fondly remember a badminton coaching course organised by China as part of an exchange programme for developing countries.  
Badminton is now life for me. It's fun, social, inclusive and safe. 
Impact of Shuttle Time
Shuttle Time has worked as a tool to give hope in a difficult economy. Sharing and empowering life is part of the joy of being a Shuttle Time organiser. 
Shuttle Time has helped us to reach out to many people; we hope we can help it reach all corners of the nation. The biggest lesson I learned from Shuttle Time is teamwork – how effective teamwork requires complete synchronicity with your team, which for me reinforced the importance of understanding the nature of people around and your role in supporting them.