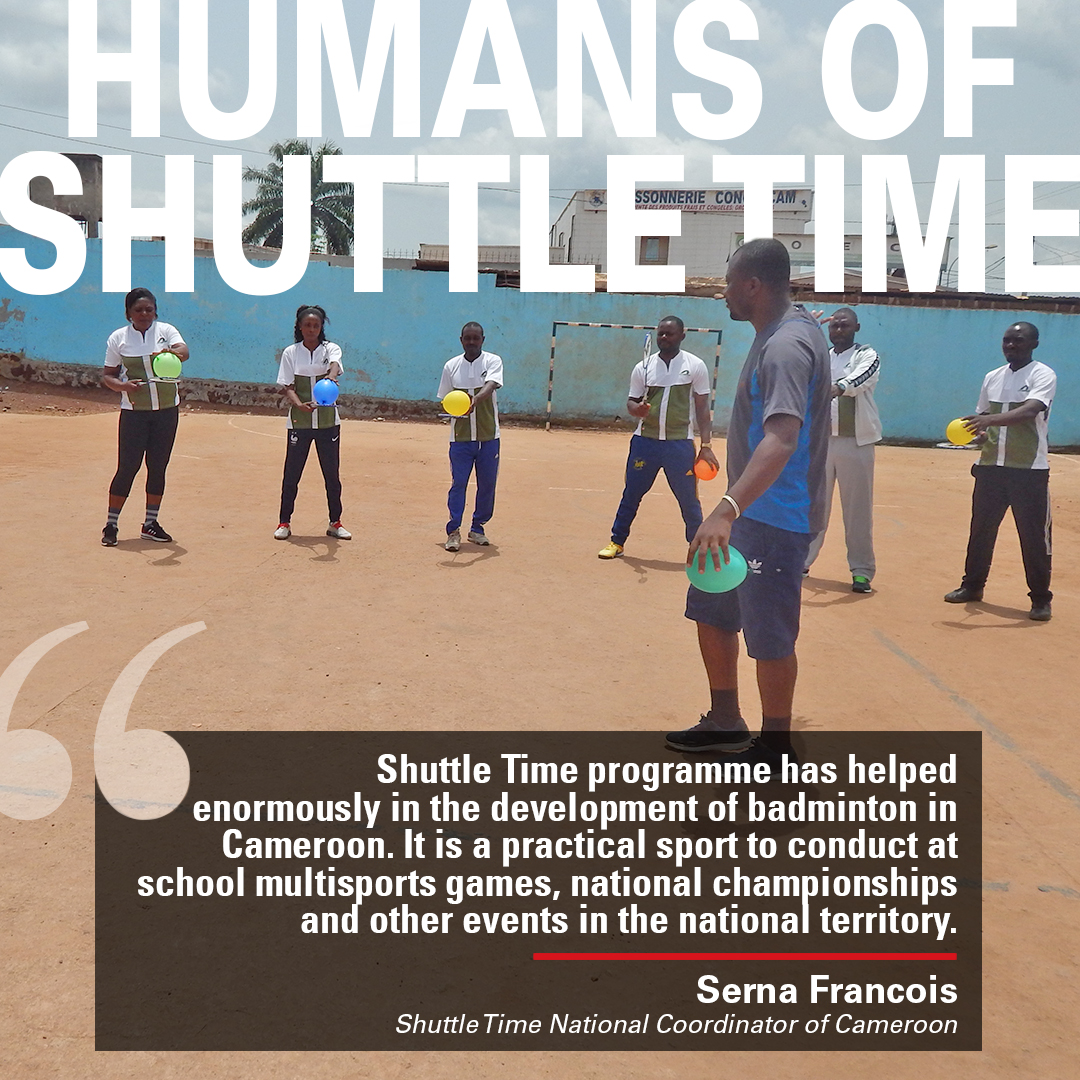 I grew up in Ngoaékélé district in Cameroon. We lived close to a university and so were surrounded by sportspeople. This allowed me to practice several sports at a high level, such as football, basketball and athletics. 
Badminton and I 
I discovered badminton in 1999 at Lycée Fustel De Coulanges, a French international school in Yaoundé, because I was there as a teacher. The sport seemed interesting and I decided to learn more about it. 
As a former athlete it was a whole new sport for me, with such light equipment. I noticed that it was a complete sport that required correct technique and a lot of energy. 
Taking it Forward 
Since then, I set out to introduce badminton at all the secondary schools where I taught, and I used my high school sports budget to buy badminton equipment. In 2000, I was appointed National Technical Director of Badminton in Cameroon. This allowed me to contribute to the development of badminton in Cameroon through the training of coaches, officials and players. 
Memorable Moments 
The turning point was in 2000 when the sports ministry granted us approval to operate as a federation. Then in 2015 we conducted the very first continental competition in Cameroon (All Africa U-15 championships). Yet another big occasion was the organisation of the first Cameroon International Open in 2017. 
What Badminton Means 
Badminton for me is a passion because it is a very attractive sport. It is a practical sport to conduct at school multisports games, national championships and other events in the national territory. 
Evolution Through Shuttle Time 
When I was joined the federation, I set up a team with four rackets. Now I am proud to see that it has developed through our Shuttle Time courses. Since I became National Technical Director, my team and I have trained more than 50 coaches, over 500 players and 40 referees. 
The courses organised by Badminton Confederation of Africa have helped us. The introduction of badminton at the All National School Games was made possible by the implementation of the BWF Shuttle Time programme which has helped enormously in the development of badminton in Cameroon.