A good outing for Africans at the Uganda Para badminton international while the "German machine", Thomas Wandschneider, steals the show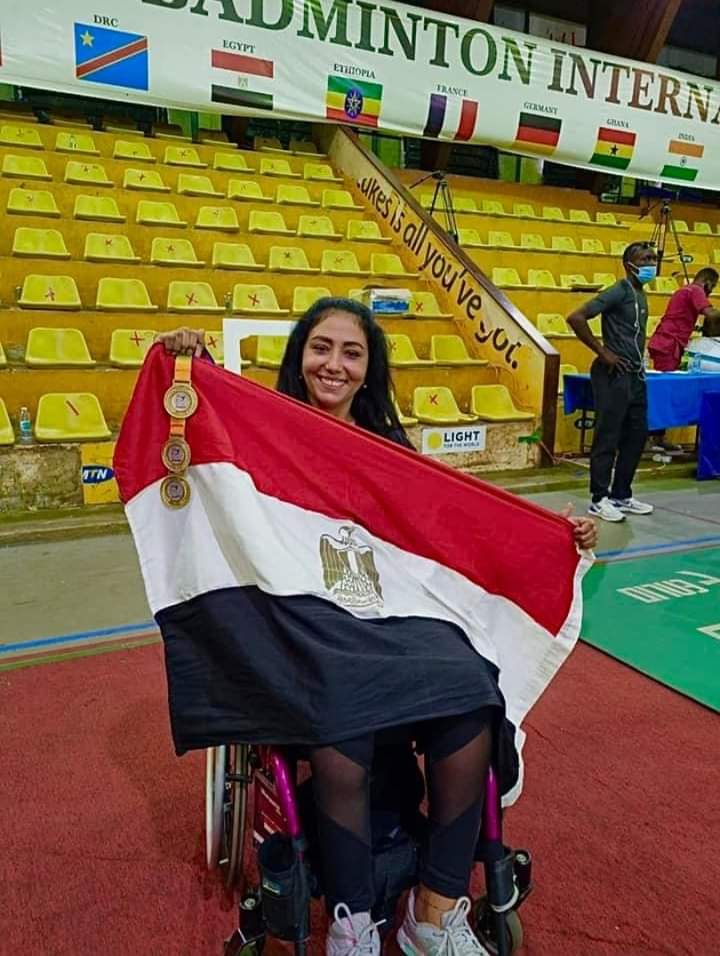 Shaimaa Samy Abdellatif of Egypt produced a historic win for Africa at the just concluded Uganda Para badminton International by winning three Gold medals in the Mixed doubles WH1-WH2, Women singles WH1, and the Women doubles WH1-WH2.
"I can't even imagine my luck in this tournament. I am so happy about this achievement after all the hard work I put in to participate in this tournament. I wish to thank the organizers of this tournament, the Uganda Badminton Association, the BWF, and the BCA, for supporting the increase of female participation in Para badminton events. As you can see, all the medallists from Africa are ladies, which is even a momentous achievement for the continent and myself as a woman. She said.
This win means a lot to me since I am the first Egyptian and African to achieve this fete. I shall use my new fame to advocate for more inclusion of disabled women in sports in Egypt and Africa as a whole. She added.
Asked about her future plans by BCA TV Shaimaa said " I am going to concentrate on my goal for qualifying for the 2024 Paris Paralympic Games. I will continue to train hard to maintain my current form.
Africa also scooped 4 silver medals from the new kid on the block Lucienne Akpoton Kikisagbe of Benin in women single WH1 and women doubles WH1-WH2, from Adizatu Abubakari of Ghana in the same category, and Douayra Prisca Marie Constance Trey from Ivory Coast in women singles WH2.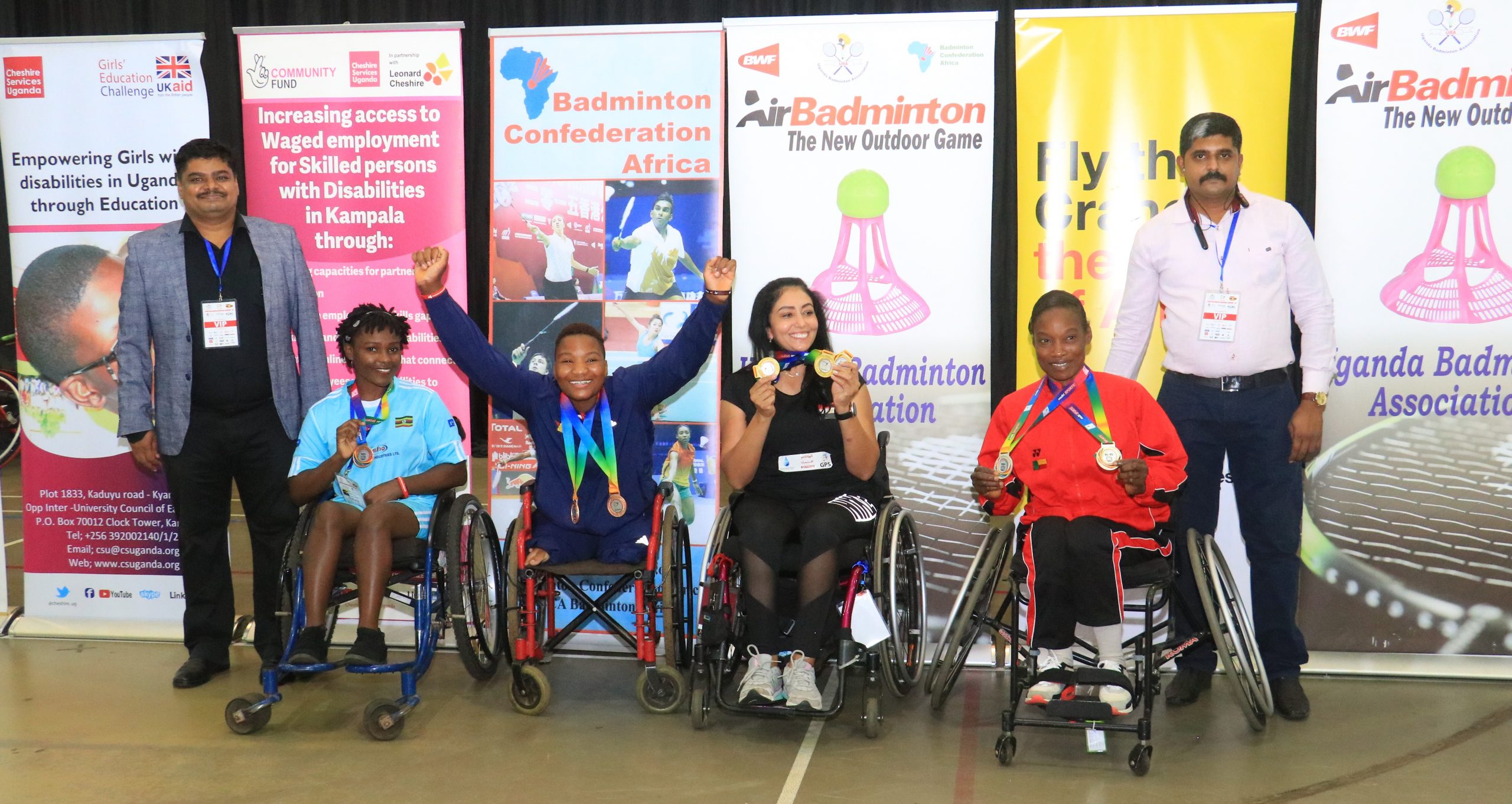 Stella Jongwe from Zimbabwe women singles WH1, Fati Hamidou Abdou from Niger women singles WH2, Vienna Hamuchenje from Zambia in women singles SL4, and Harriet Nakayima from Uganda in women singles SL4 wrapped up Africa medal haul at the tournament with bronze medals.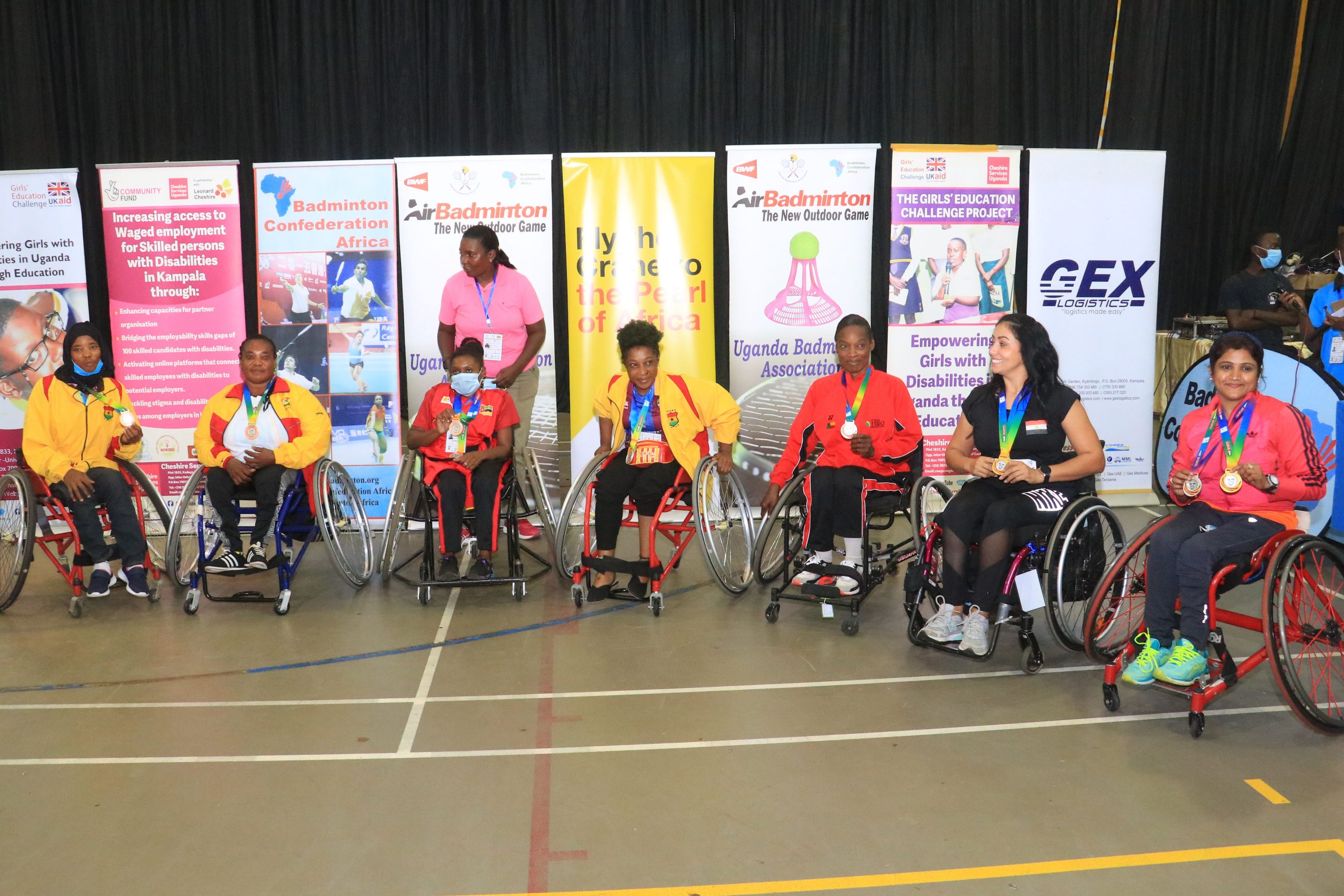 The darling of the audience, consisting of only the players due to the Covid 19 guidelines, turned out to be Germany's, Thomas Wandschneider, nicknamed the "German Machine." The 58-year-old German brought down the house with his eccentric performance in men's singles WH1 finals against the Russian Konstantin Afinogenov, and in the men's doubles WH1-WH2 with his partner, Rick Cornell Hellman, to win Gold in both matches.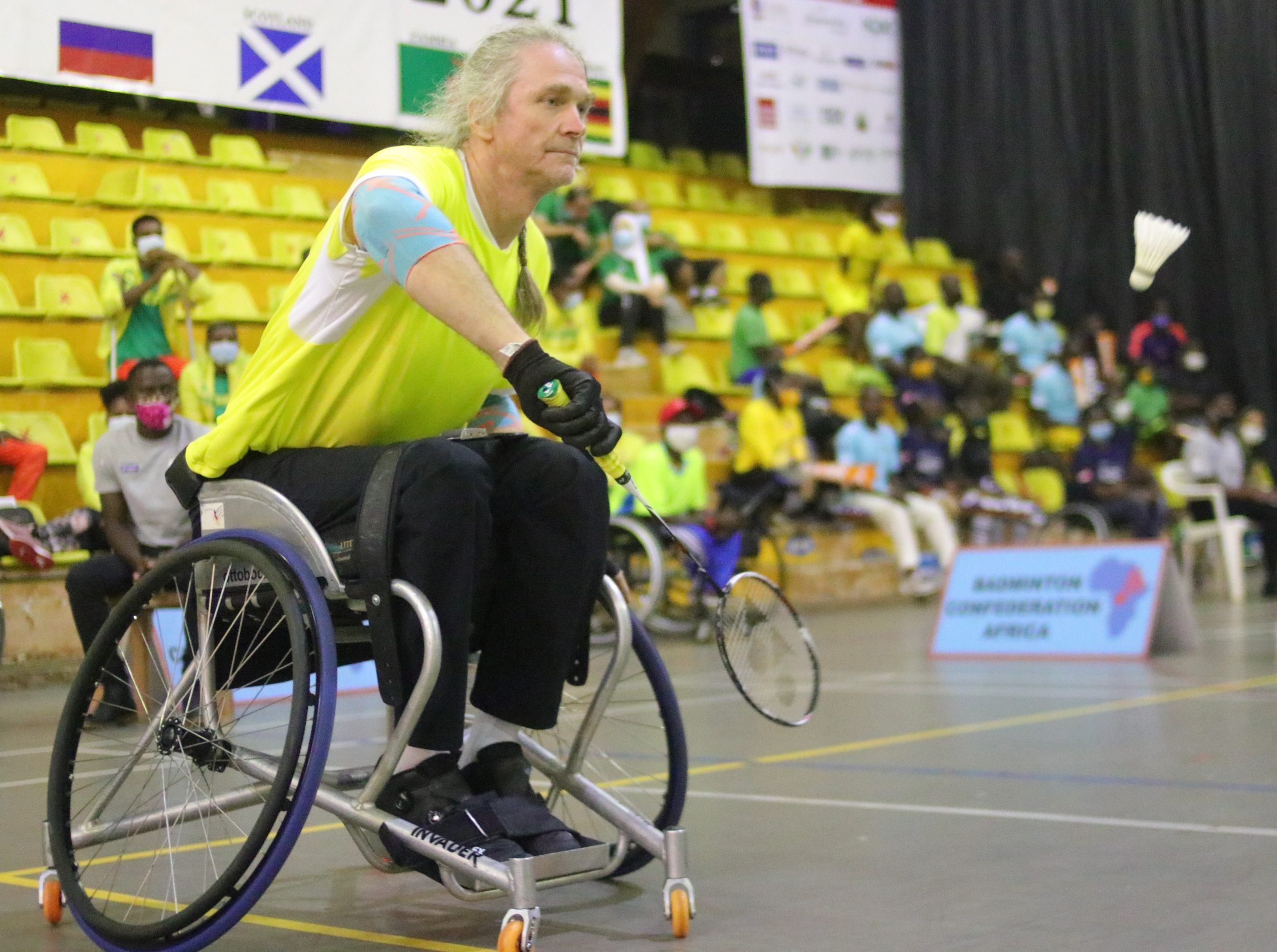 " I love coming to Africa, and Uganda has done a wonderful job in hosting this tournament. It's is my second time competing here, and the crowd loves me. Thomas said. 
"I am so happy, and I wish to thank all my supporters for the support they have given me throughout the competition. I guarantee them the "German Machine, will be back. He concluded
It was, however, not a good day in the office for the Indian Tokyo 2020 Paralympic champion, Pramod Bhagat. He lost his mixed doubles SL3- SU5 match to Ruthick Ragupathi and Manasi Girishchandra Joshi from India. 
Partnering with the 2020 Tokyo Paralympic bronze medallist, Manoj Sarkar, in the men's doubles SL3-SL4, things didn't get any better for Pramod. They lost to compatriots Mohammad Arwaz Ansari and Deep Ranjan Bisoyee. Manoj also compounded Pramod's troubles by beating him in the men's singles SL3 finals 21-19 21-16, to take home the coveted SL3 Gold medal.