Douayra Prisca Marie carries Ivory Coast's dream in the Women singles WH2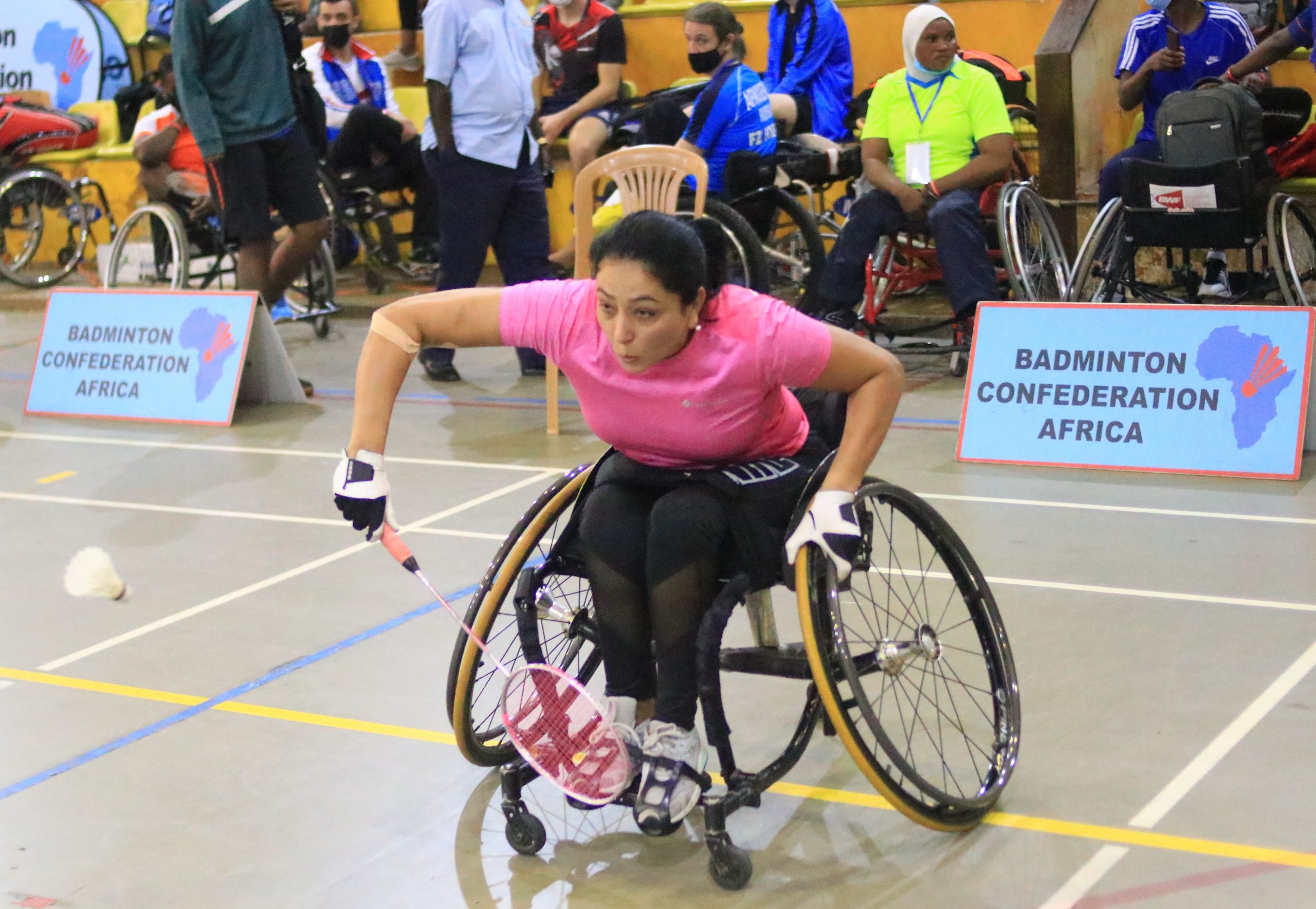 Shaimaa Samy Abdellatif from Egypt and India's Ammu Mohan are the first athletes to win Gold in the Uganda Para badminton International 2021. The pair beat the combination of the Ghanaian Adizatu Abubakari and Lucienne Akpoton Kikisagbe of Benin 21-3 21-3. 
Adizatu and Lucienne are competing for the first time in an International tournament through the BWF Female Participation Grant.  
"I am happy to get Silver in this competition. It's payback for the struggles I have gone through in my life, and I want to sincerely thank the BWF, BCA, and Benin Badminton Federation for the support they have given me." Said Lucienne.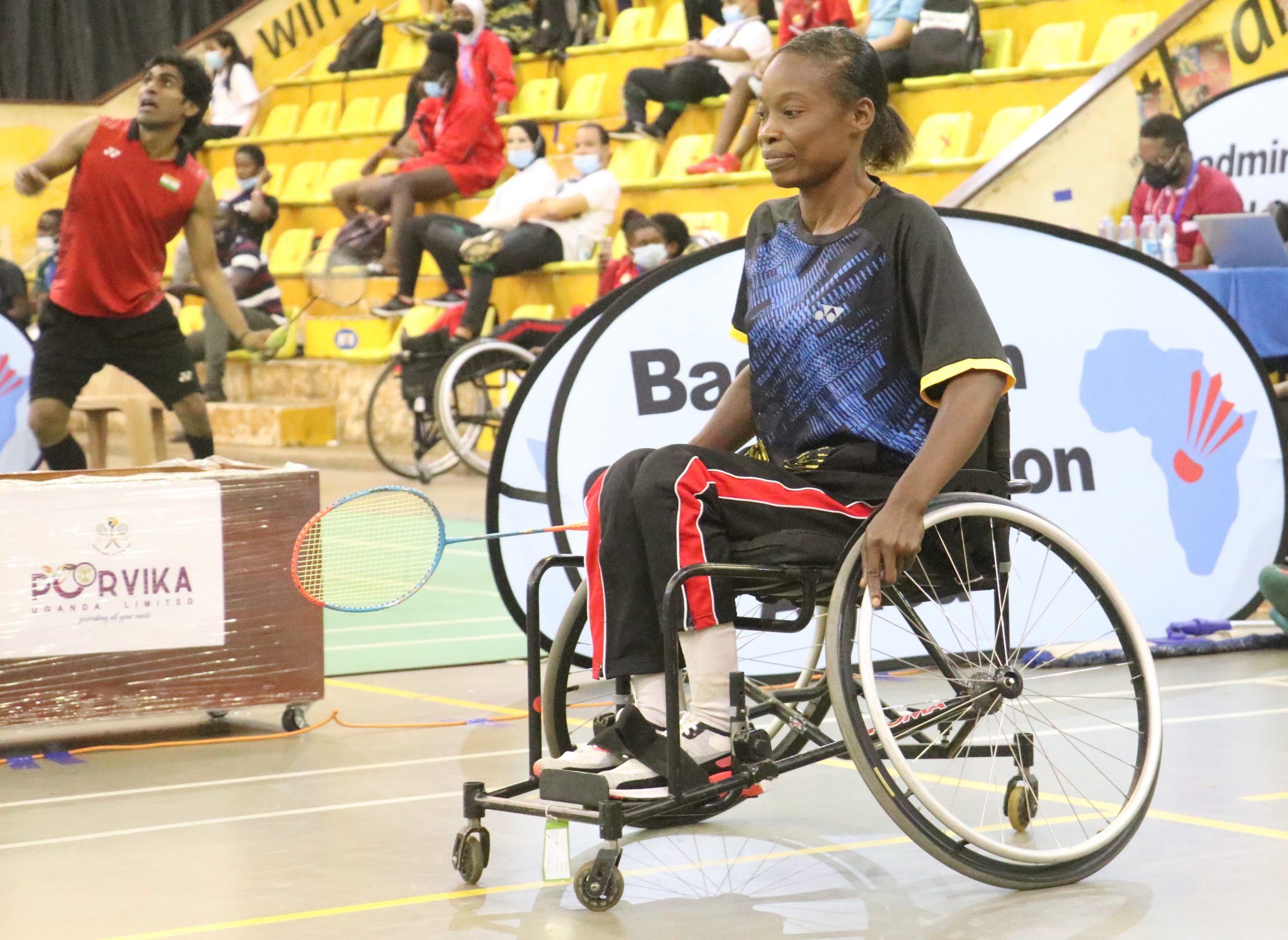 Lucienne will be later facing it off with Shaimaa for Gold at the finals of women singles WH1. 
"Looking forward to this Match, I know Shaimaa is very good and experienced, but I have nothing to lose so I will give it my all. She added.
Benin Badminton Federation has been one of the Member Associations in Africa that has received support to develop Para badminton players. 
"It's historic to have a Benin player in the finals. Benin's Badminton Federation President, Mr. Aubin Assogba said. 
Our country is proud of Lucienne's performance at the championships. We did not expect this achievement. I wish to congratulate the entire Benin team on a job well done. I also take this opportunity to thank the BWF and BCA who have been instrumental in this achievement by supporting these women through the Female Participation Grant Programme. This achievement is also the result of the fruitful partnership between the Benin Badminton Federation and the Benin National Paralympic Committee, which spared no effort to support this expedition to Uganda. We know that the task ahead won't be easy during this final, but the victory will be ours. He concluded.
As per its strategic plan, the BCA continues to offer technical support, training, and scholarships in Para badminton to all its Member Associations based on merit.
One such Association is the Ivorian Badminton Federation which received training in the 3rd African Para badminton workshop held in Nigeria in 2019.
First of all, I would like to thank God for making this possible. I must confess that, I shed a little tear of joy when I watched Douayra qualify for the finals in the women singles WH2 category. I am very proud of her, and from Abidjan, she has demonstrated her passion for para-badminton. She travelled several kilometres from her area of ​​Dabou to get to the INJS to train every Wednesday. Thank you to the Coaches, the entire Ivorian Delegation, and good luck to our player in her quest for the gold medal. As the founding father of the modern Olympic Games, the Honourable Pierre de Coubertin, would say, the main thing for us was our participation. God bless Uganda. President Honoré Zolobe told BCA Tv.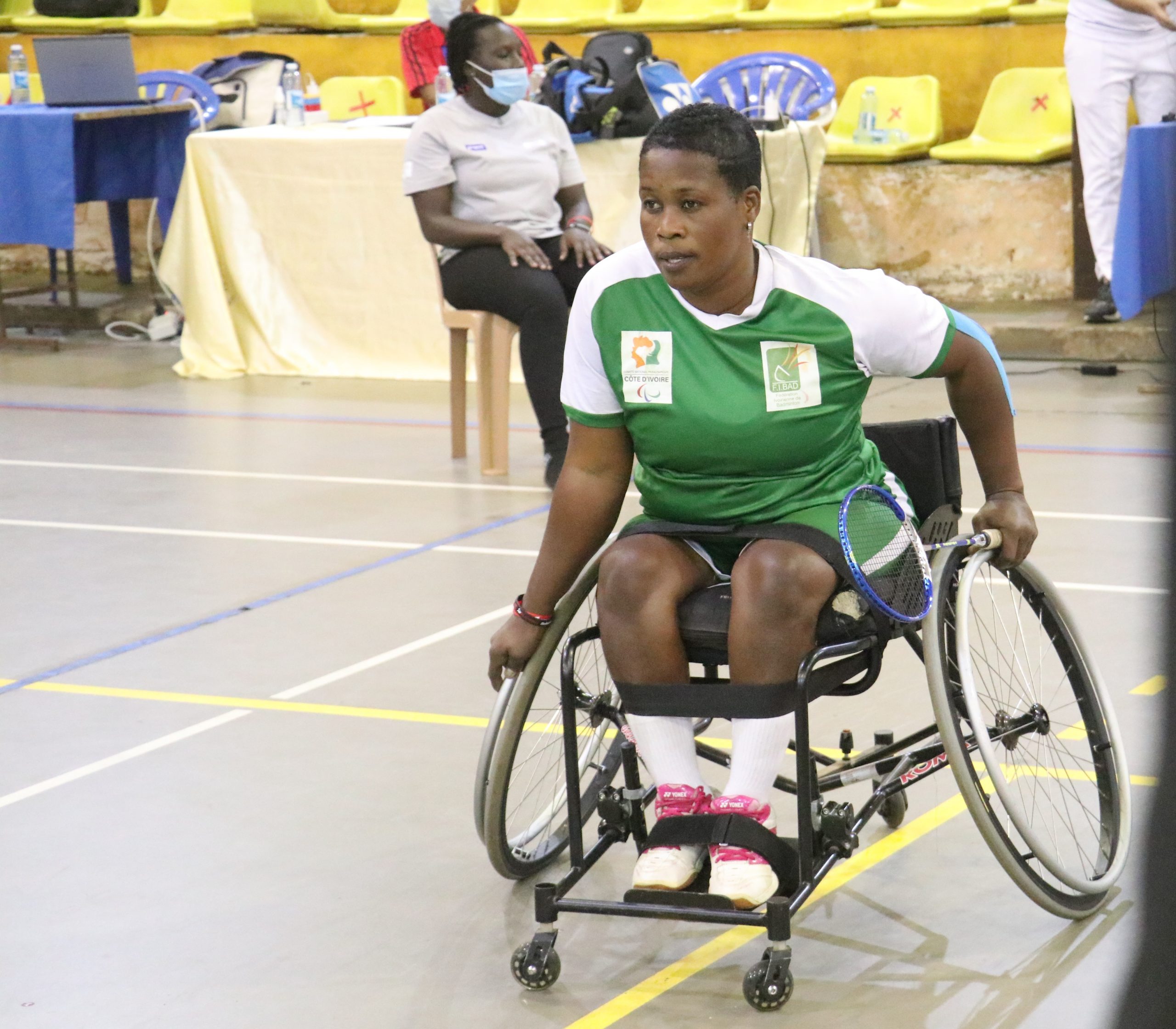 Douayra will be carrying Ivory Coast's hopes to win the first-ever Gold Medal in a Para badminton International Tournament in the women singles WH2. She will be playing against Ammu Mohan of India.
The pressure is real. My country and teammate's hopes are on me. It will be a difficult match considering Ammu is an experienced player, but I am well prepared. She said. 
I thank the BWF and the Agitos Foundation for the training they gave us at the beginning of the tournament, it has enabled me to get this far. She added