THE EXTRAORDINARY JOURNEY OF DEADA'S  RUGS TO THE WORLD PARA BADMINTON CHAMPIONSHIPS 22.
Abandoned by his mother at birth in 1994 due to his disability, then left to fend for himself at the young age of twelve years after the passing of his father in 2006, the Ivorian's story is the true embodiment of resilience and human determination. Deada Jean Yves Yao is among the players participating in the African championships who have qualified for the World Para Badminton Championships in Tokyo, Japan. However, at the time of this interview, Deada did not know that he qualified for the Championships, his coach opting to keep it a surprise.
"After the passing of my father, life was extremely hard. I could not afford to go to school, and I found myself roaming in the streets of Abidjan before ending in bad company with a gang." He tells BCA Tv.
"I would spend my spare time swimming at the beach. That's how Coach Poute found me in 2017 since he had a swimming club nearby. The coach asked me if I could join his swimming club, but I refused, and for two years, I followed this criminal gang until I found out they that, in the name of witchcraft, they wanted to kill me in a sacrificial ritual for more money and power.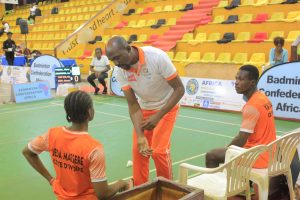 It's at this point, I ran back to Coach Poute who took me in, but gave me a strict programme to follow. We were practicing swimming five days a week and the weekend was dedicated to Para badminton.. After one year of training, I made a complete switch to Para badminton".
" My first tournament was in 2021 in Uganda under the Agitos foundation and BWF support, I was classified in the SL3 sport class. I was so happy to attend this tournament since it was my first time boarding a plane, and I made many friends. I didn't perform well in this tournament, but I gained a lot of skills from the training conducted by the BWF and BCA coaches."
"The disappointment of not performing well at the 2021 Uganda Para-Badminton haunted me when I returned to Ivory Coast, I thought I had turned the corner, but things were not easy. I found myself going back to my dark days. My coach came to my rescue again and gave me the confidence to resume training."
Deada returned to Uganda for the Uganda Para Badminton International 2022 and the African Para Badminton Championships 2022 in his second outing. Although he struggled at the International, his fortunes turned at the African Championships.
" I worked hard for this tournament. My coach focussed on my movement and technical skills, which were some of the challenges I faced in 2020. Unfortunately, I was too nervous at the beginning, which affected my performance, and I was eliminated in the quarter-finals stage.".
" I calmed down and performed better at the African Champs, reaching the finals of the Men's Singles SL3 category against Emmanuel Pinochet from Cameroon."
The emotional finals saw Deada defeat Pinochet in 2 games of 21-13 21-18 and as he was celebrating, sprawled on the floor, the coach bend down to inform him that he had qualified for the World Para Badminton Championships, and the news threw him into a frenzy.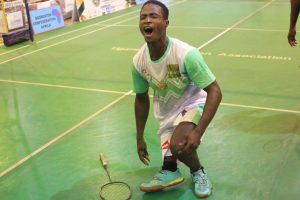 "All I can say is this is the best day of my life." He concluded crying.
Qualifying for World Para Badminton Championships and also participating at the African Championships is the renown Egyptian WH1 athlete, Shaima Samy Abdellatif, the 2013 African and World Paralympic champion and record holder in discuss.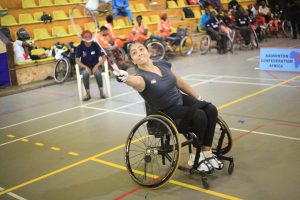 " This is my second qualification for the World Championships. In the 2019 edition in Switzerland, I was still new in the game, but now I have prepared well for the games, and I hope to achieve good results thanks to the support offered by the BCA through participation and training grants." 
The BCA is supporting Shaima and other qualified athletes for a one-month training camp in Spain in preparation for the World Para Badminton Championships.
Shaima and Mohamad Rashad defeated Ivory Coast's Mixed Doubles WH1-WH2 pair Djenon Emmanuel Djah and Douayra Prisca Marie 21-8 21-13.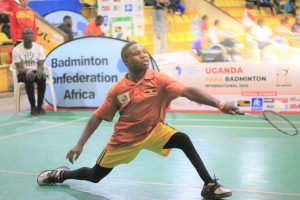 Uganda's Hassan Mubiru, the gold medallist in the Men's Singles SL4 at the 2022 African Para Badminton Championships, is making his debut at the World Championships. Mubiru was among the first African Para badminton athletes to be classified, in 2017.
"This is a dream come true. I have worked so hard for this opportunity. I thank God for answering my prayers. The journey to qualification has been hard, but with the encouragement and support of my federation's CEO, Mr. Simon Mugabi, I have made it."
Chewe Martha, Zambia's WS SL3 has also qualified for the World Para Badminton Championships in Tokyo. A medical student, Martha is passionate about creating awareness for Zambian parents with children leaving with disabilities to allow them to participate in sports.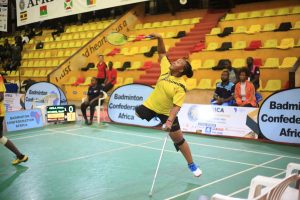 " I want to use my newly found stardom to encourage Zambian players to allow their disabled kids to participate in sports." She says.
Martha also won silver in her SL3-SU5 Mixed Doubles with Prince Kidila of Congo. Egyptian Adel Fahmy and Abdelghany were the eventual winners. Elizabeth Mwesigwa from Uganda won Gold in the Women's Single SL3, beating compatriot Rose Nansereko 21-9 22-20 in a tense finals match. Elizabeth has also qualified for the World Para Badminton Championships.
Check out the results of the other matches in the link provided below.
https://bwfpara.tournamentsoftware.com/sport/winners.aspx?id=94e56d7e-243b-4c92-8278-18a2229cdada