BCA Umpire ASSESSMENT WORKSHOP 2023, BENONI
'Everything is possible if you believe',
Rugara Carlos Chibaya  is an inspiring young umpire who is set to brave the BCA Technical officials world. A former player from Zimbabwe for many years, Carlos is now on his way to become a BCA accredited official thanks to the BCA  Umpire Assessment Workshop being held alongside the All Africa Senior Championships in Benoni, South Africa.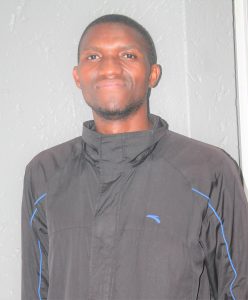 " Being a player, i wanted to stay in the badminton world even if that includes not playing. This workshop is a real encouragement for me to make my dream become reality, i want to discover more and do best for this workshop and return back with lots to share ".
From the year 2021, and as per its strategic plan, the BCA has actively engaged in the development strategy for its Technical Officials, this first workshop of the year marks the beginning of a year full of activities for our Technical Officials for the year 2023.
The BCA Umpire assessment program is a program which has been in existence for a while now and is among programs available in the BCA Technical Official Pathway in order to improve and enrich the TO's. The BCA assessment panel, referee program, Umpire program, Line judge program and the opportunities for future development are all the programs tailor made specially for BCA Technical Officials.
With a total 18 participants drawn from different member associations of the BCA, Madagascar's Rakotovao Andoniaina Marie Emmanuela Harimana is aiming to engage herself and use this edition as a springboard in her Technical official career. It is not her first participation in a development program, she has already done the administrative courses in Cotonou and an online line judge program, also in the CAMS, an advance management courses delivered by the Madagascar Olympic Committee. However, she explained that it is not easy to travel in order to participate in different courses due to her other responsibilities as a mother.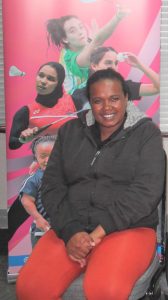 This event was a perfect timing for her and stated:
"I want to take this opportunity to grow so that I can help my country in officiating in the upcoming tournaments, it is also a chance for me to grow professionally with others. She said.