Egyptian Shaimaa Samy Abdellatif leads African wheelchair players to a Podium finish.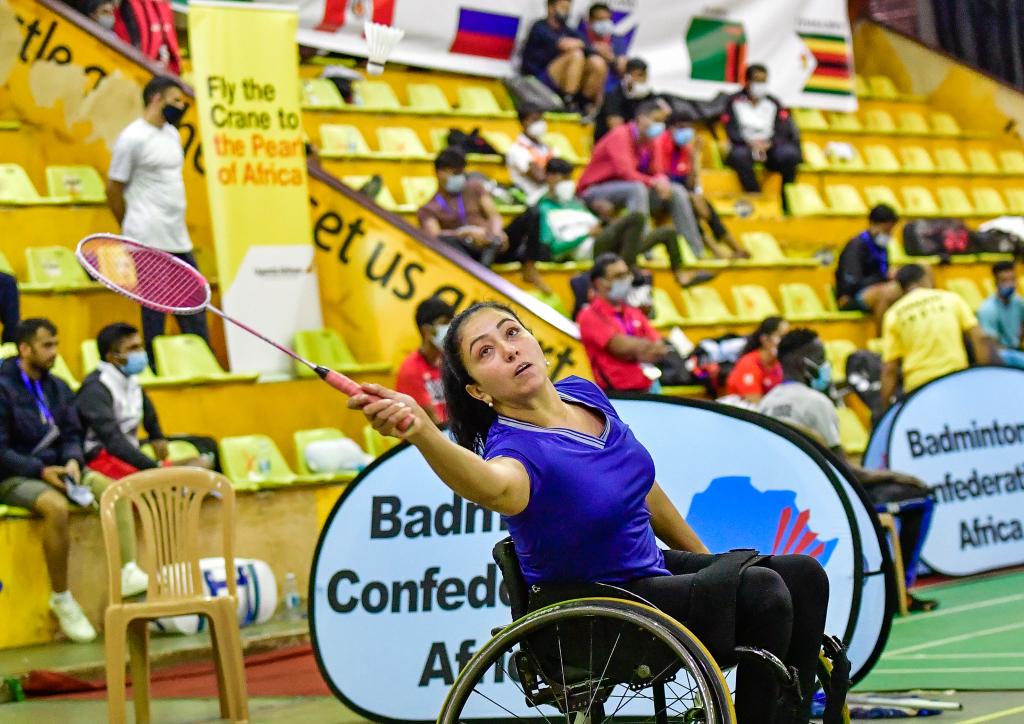 Buoyed by the exemplary performance of Mariam Eniola Bolaji of Nigeria at the Spanish Para badminton earlier in the year, Shaimaa is set to make history for the African continent as the first African to win three Gold Medals at a Para badminton International Tournament. 
"It's is a very humbling experience for me to qualify for the semi-finals in three events. Watching Mariam win Gold at Spanish Para badminton International brought me to tears. I hope I will be able to replicate the same and bring honor to my continent and country."
Introduced to Para badminton in 2018, by her idol and friend, Olympian and BCA athlete representative, Hadia Hosny, Shaimaa is not a stranger to firsts. She is the 2013 world record holder in discuss, and the current African Paralympic record holder. She is also the founder of wheelchair Tennis committee in Egypt.
"I transitioned to Para badminton from wheelchair basketball, and I am now fully committed to developing Para badminton in Egypt and Africa as a whole. My dream is to see more female participation in the wheelchair event, and I would like to thank the BWF and BCA for the initiatives they are taking to support the female Para badminton players".
Shaimaa's dream is not far from being realized as the BWF Female Para badminton Participation Grant initiated in 2017 has borne fruits. BWF supported 17 female Para badminton players to participate for the first time at an International Para badminton and be classified. (See BWF Female Participation Grant article, click here). Nine female recipients of this grant have qualified for the semi-finals of their respective categories.
Leading the pack is Zimbabwean Stella Jongwe in the women singles WH1 category.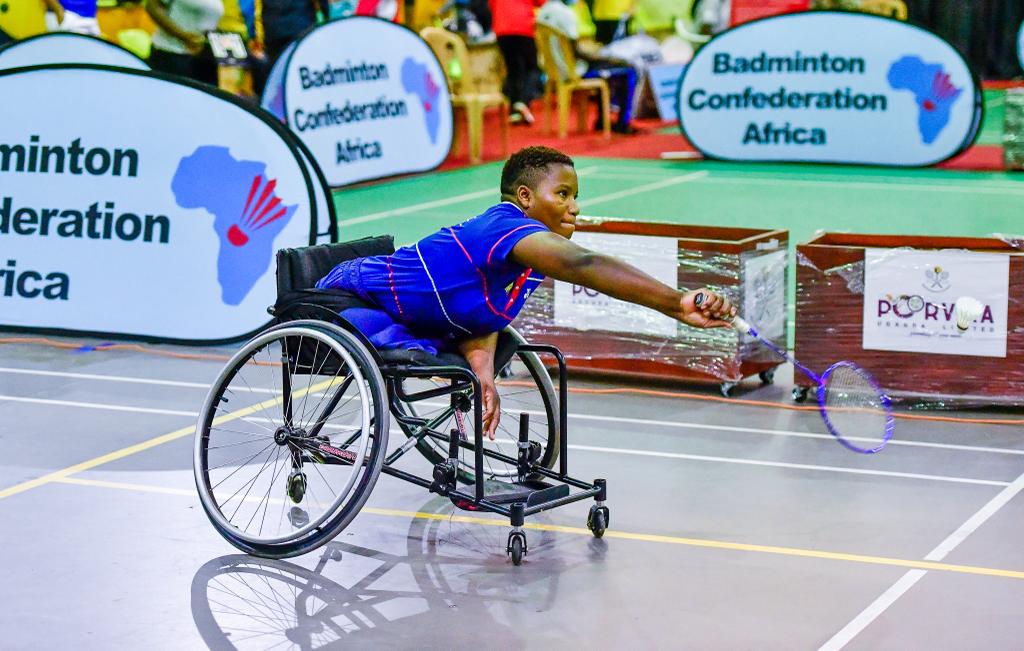 "My performance in this tournament has given me the confidence and belief that I can do it. I wish to thank the BWF for the grant they gave me to participate in this tournament. Words cannot express my gratitude towards my federation led by Madam Chipo Zumburani, who has been at the forefront of promoting female participation and inclusion in sports. It will be my dream come true if I bring a gold medal back home."
Adizatu Abubakari from Ghana is another recipient of the grant. She qualified for the semi-finals in the women singles WH2 category despite the challenges she has gone through.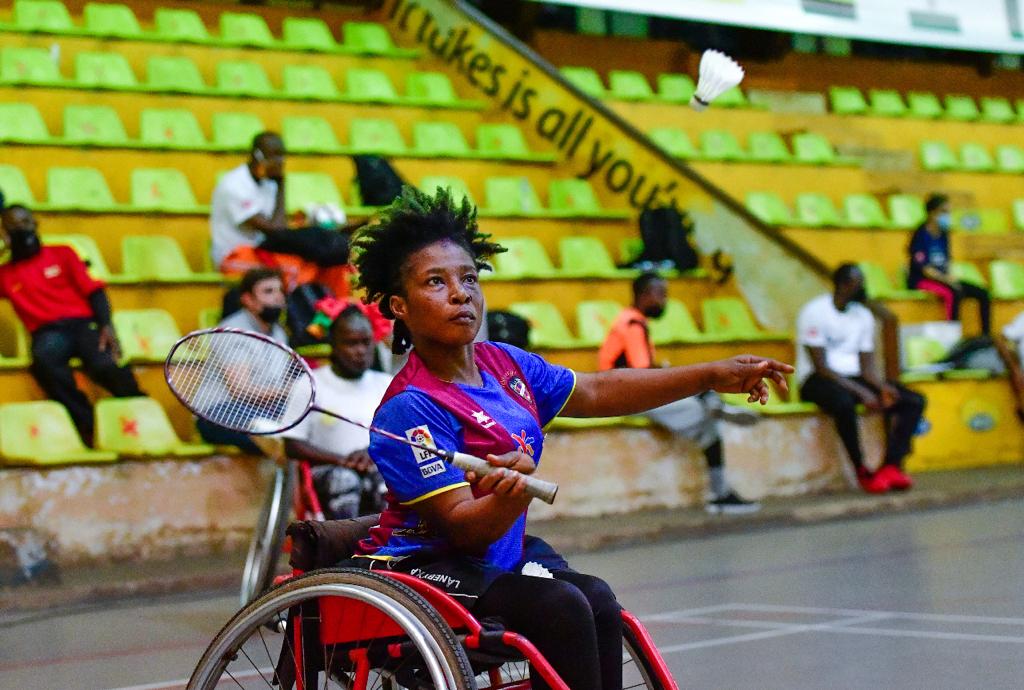 "The Covid 19 Pandemic has made life difficult for us, we have not been training, and we depend on sports for a living. I wish to sincerely thank the BWF for this grant which has made us feel like human beings again. I will work hard in my semi-final match to bring home a medal for myself and my country."
Compatriot and fellow BWF Female Participation Grant Akosua Ampofowaa has similar sentiments, Akosua also qualified for the semi-finals in the Mixed doubles of the WH1-WH2 category.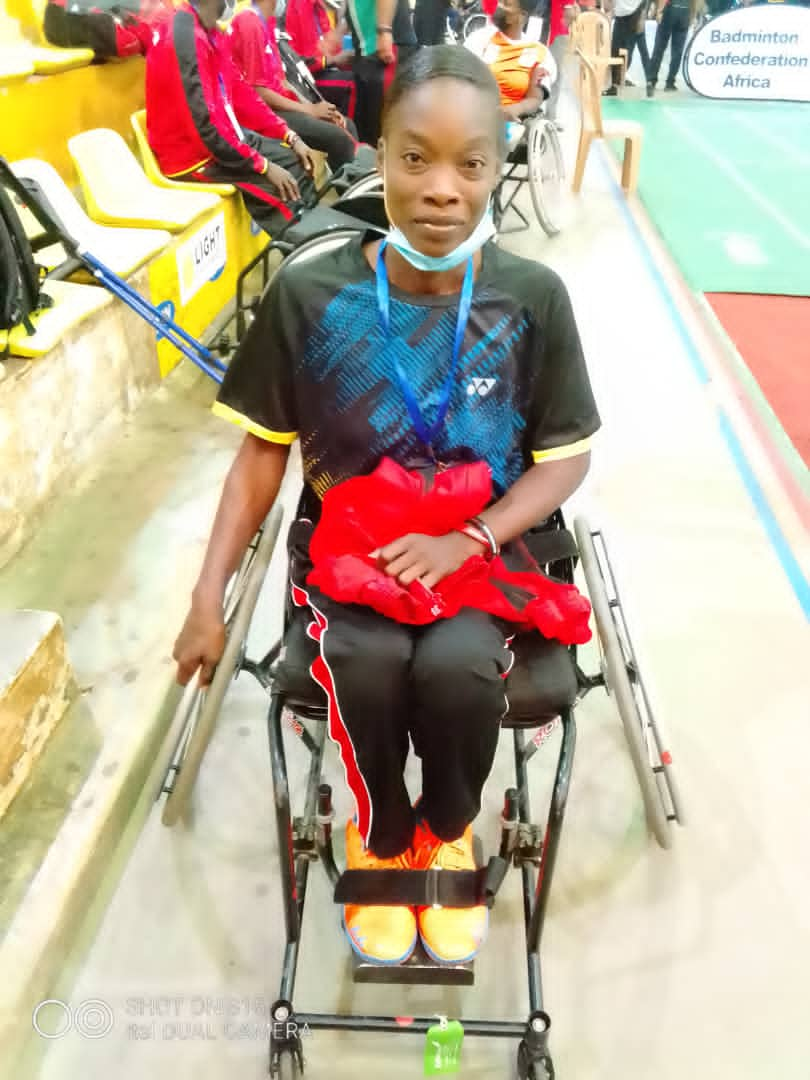 Lucienne Akpoton Kikissagbe from Benin is also another recipient of the grant who qualified for the semi-finals in the women singles WH1 category
Niger's Hamidou Abdou Fati is simply elated by her performance at the tournament. She has qualified for the semi-finals in the women singles WH2 category.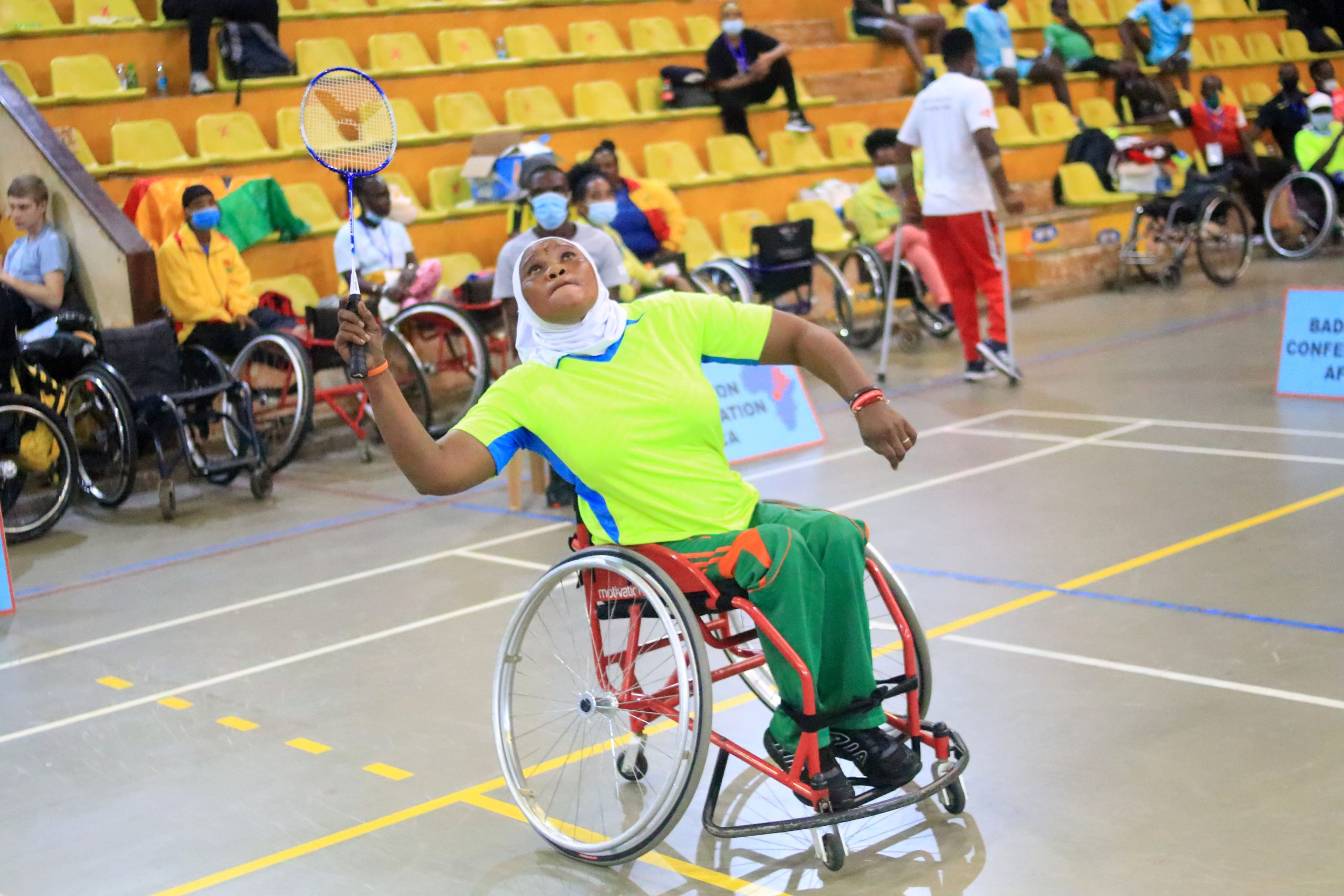 " I can see the fruits of our participation in the Agitos Players training camp. We learned many things from our tutors Kaity Hall and Gailly Guillaume, which I have implemented in my game. I wish to thank the Agitos Foundation, the BWF, and the BCA for inviting Niger. We are taking back home invaluable experience.
Other participants from Africa, who have qualified for the semi-finals are Elizabeth Rukundo from Uganda in women singles WH1, Trey Doura Prisca from Ivory coast in women singles WH2, Harriet Nakayima from Uganda in the women singles SL4, and Vienna Hamuchenje in women singles SL4. The whole of Africa wishes them the best in their matches today.