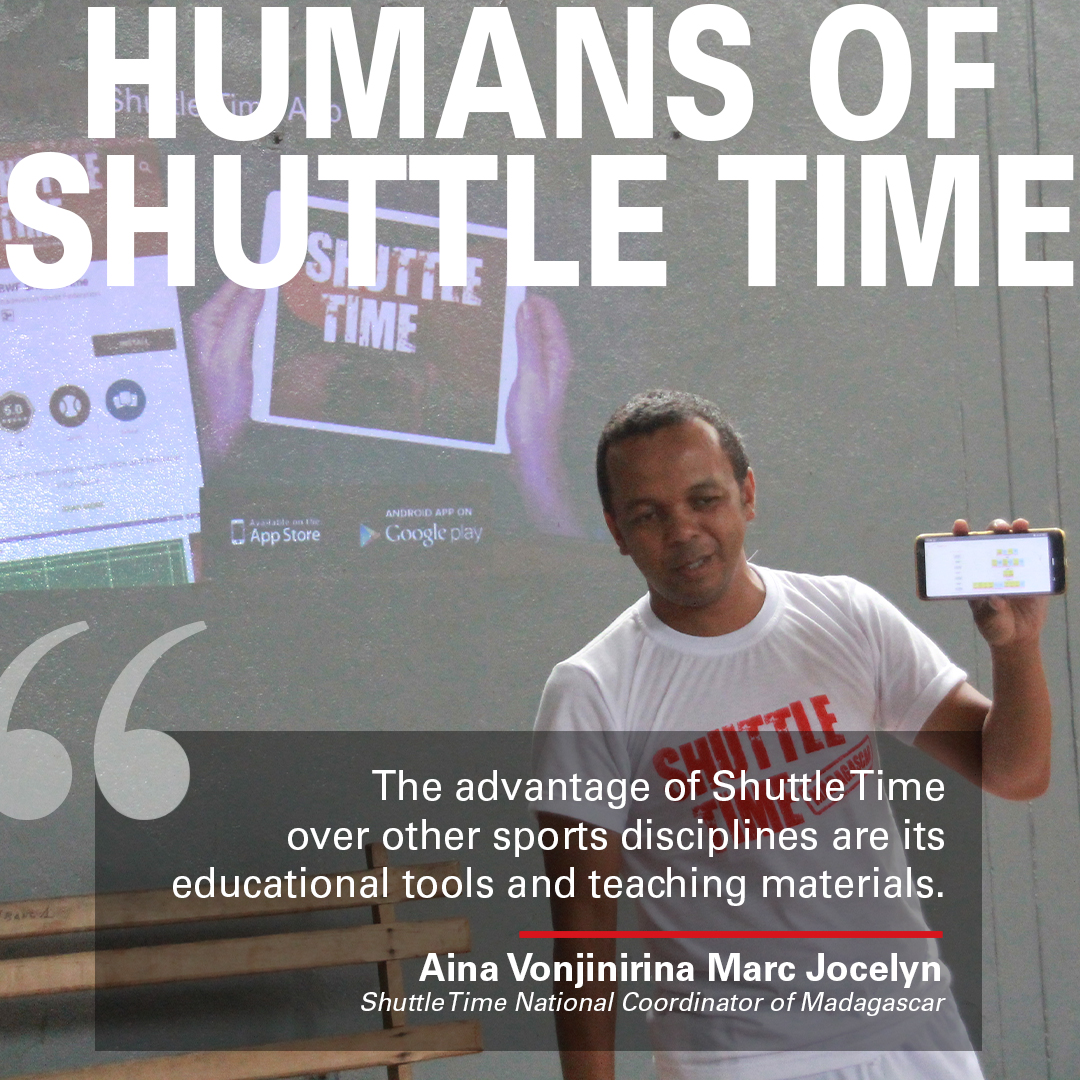 During my father's childhood, his parents forbade him to play sports as they thought it interfered with his education. He became a rebel who had to go into hiding to be able to train or play sports. He was a former soldier, then an accountant in the PE department of the Ecole Normale Supérieure. My mother was a handball goalkeeper, who also did not have the chance to practice at top level. 
Childhood Days
We did not have an easy childhood since we had to help parents with daily chores. Our parents ran a refreshment bar and a school canteen at Saint Joseph Mahamasina College, our school. They had four boys, of which I am the eldest.
Alongside our education we had military training, sports and musical lessons. We were taught the importance of hard work. We would wake up very early in the morning to do chores and work at the school canteen, followed by training sessions before entering class around 7 or 8. During recess, our parents had to be helped to serve and sell snacks. 
Brush With Badminton
In 1988, when I was 10, we had what looked like two wooden snowshoes as a Christmas present. We started playing with it without knowing what badminton was. Two years later during the training sessions of the national badminton team, led by a Chinese expert named Ling Bo, in preparation for the Indian Ocean Islands Games, our father discovered badminton. Since his office was in the Ankatso University gymnasium where he worked, he had time to observe, analyse and take note of all the techniques and training phases followed by the national team. Step by step, he taught me whatever he learnt. 
Turning Point
Just before the Indian Ocean Islands Games, the Chinese expert organised a course. My father and my older cousin took me there. To everyone's surprise, the coach observed my technique and asked me to demonstrate it. Everyone was amazed. I felt proud and confident. 
I started training regularly. In 1996, I was voted the best player in Madagascar. Soon I was a member of the senior national team for the 5th Indian Ocean Islands Games in 1998. Since then, I have worked in various capacities in badminton.
Memorable Moments
Badminton has been, and will hopefully always be, the passport that opened the door for us to see the world. I will remember the trust of the parents who left their children for four months in China under my care when I was coach. 
Impact of Shuttle Time
Since 2015 when Shuttle Time arrived in Madagascar, it has been in demand. The advantage of Shuttle Time over other sports disciplines are its educational tools and teaching materials. School principals are immediately convinced of its importance and motivate their PE or primary school teachers to participate in the Shuttle Time teacher training course. Several schools are even planning to include Badminton among the sports disciplines to be taught during PE classes.