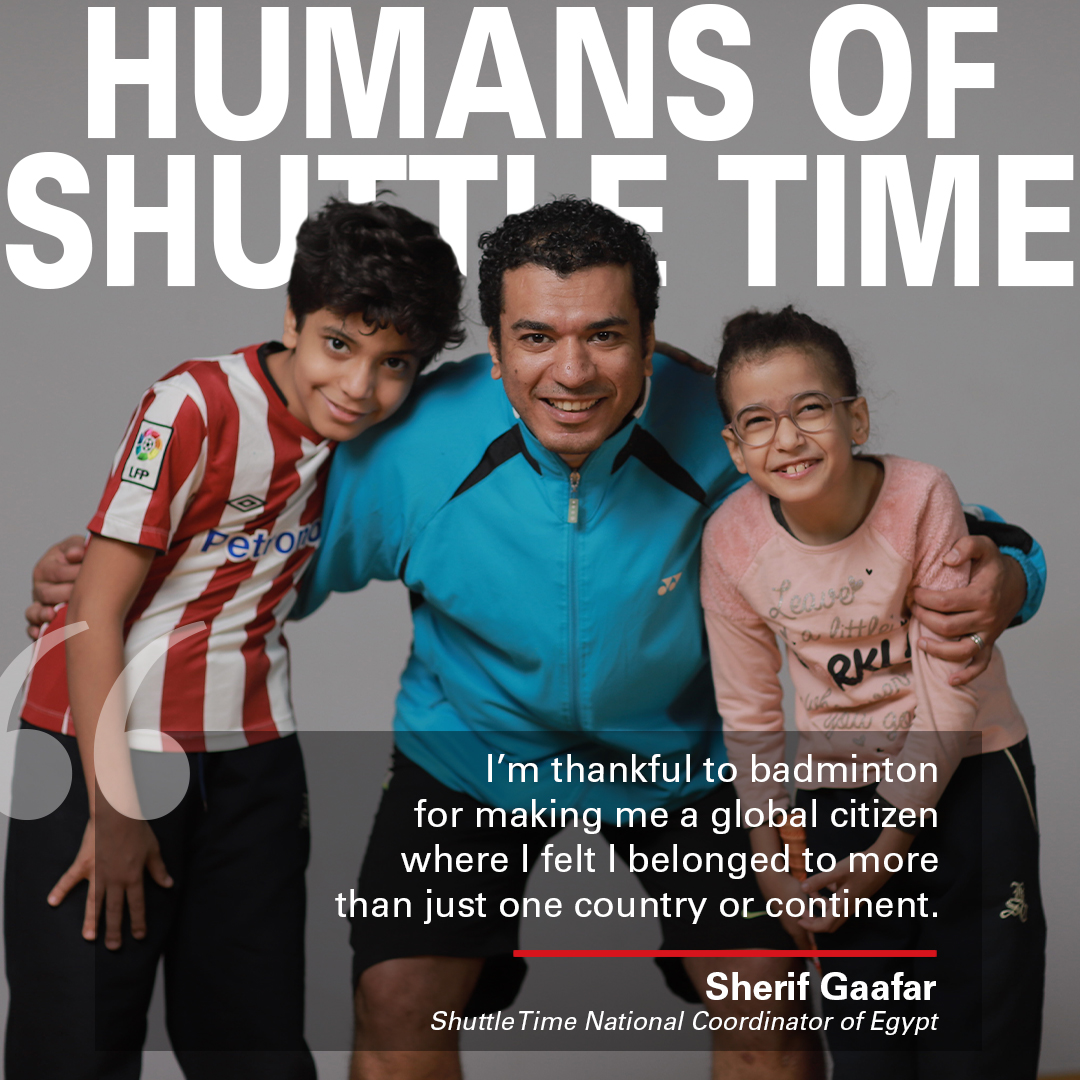 I was sports child since my early childhood. I thrived in football in my early years, then fell in love with badminton. My career as a junior player was humble but then I got better and reached my peak after I turned 19. 
Beginnings
The national team coach was my neighbour. I saw him holding a racket and a tube of shuttles. I was kicking a ball in the street with the boys, I was really curious about his racket and shuttles. It all started from there, I was 13 years old then.
Holding the racket itself felt prestigious. I was challenged by another beginner to hit the shuttle 10 times in succession, and it took me almost three days to do it.
What Badminton Means
I got deeply involved with badminton when I started competing. Badminton developed my personality and helped me to become the person I am today, it really shaped my character and my decision-making skills, working as part of a team, goal setting and organising. Even though it is not a team sport, team work still remain one of the pillars of badminton. 
Memorable Moments
There are many memorable moments. I'm thankful to badminton for making me a global citizen where I felt I belonged to more than just one country or continent. It also helped me to live in a diverse world and accept others no matter race, colour or culture.
Badminton simply means life to me. I've been involved with it almost three-quarters of my life.
Developing Community Badminton
Creating a strong team is the key. If the programme is well structured with defined roles and responsibilities, the hard work will pay off. Development needs patience. We always believe we have the qualities and the right people to execute our plan. Although Covid-19 put many of our plans on hold, we were happy with our first Shuttle Time event in December 2020. We're happy with the outcome, we delivered the course to four schools, with 16 teachers, over two Fridays.
Anything to do with schools is a regulated and has to be through the Ministry of Education. Our plan is to approach international and private schools first, then roll out Shuttle Time widely in state/public schools.