BCA Under 19 Training Camp
"When I was 19 years old my father threw away my football boots into the river after I broke my leg"
Said the recent recipient of the BCA Badminton lifetime recognition award, Mr. Annirao Dajee
"This was my turning point and how my love for Badminton started at the Mauritius Teachers Training College"
Dajee was recently recognized by the 2022 BCA General Assembly at the Annual Membership Awards gala in South Africa for his enormous contribution to the development of Badminton in Africa. In his 20-year-old career as the BCA Development Manager, Dajee travelled to over 30 countries conducting BWF and BCA development courses targeting coaches, players, Shuttle Time trainers, tutors, and other BCA resource persons.
BCA Tv caught up with the enigma in Mauritius at the start of the BCA under 19 training camp just as he was returning from South Africa where he led the BCA Regional officers to deliver a BWF level 2 Coaching Course.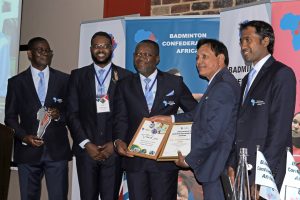 "Believe it or not, I started my professional career as a nurse looking after patients, although a noble profession, it wasn't my calling. So as soon as I received news from the Ministry of Education that I was selected to take up teaching, I immediately left.
I practiced for 2 years as a primary teacher, and I still wasn't satisfied- I wanted to go higher- however, my parents could not afford to send me to higher schools for further education. So, I started selling cakes at the football ground where I lived, and I managed to pay my way through a science and physical education course at the Mauritius Institute of Education. Armed with my Diploma in physical education and with the badminton knowledge I had gained from watching other people play I started training the Mauritius National badminton junior team."
Dajee later obtained a scholarship to study a 10-month postgraduate badminton course in India at the Netaji Subash National Institute of sports.
"This is where I further honed my skills and developed my love for badminton, we would start our classes from 5.30 in the morning to 7.30 in the evening every day. Unlike coaching courses today our units were diverse ranging from basic and advanced badminton training methods, sports medicine, sports phycology, marketing, and finance this is how I was discovered by the BWF, and I later joined the BCA.
Through the BCA strategic plan, player development has been one of the key pillars in ensuring that the BCA fulfils its mission. The BCA has made it practice conducting player training camps in all its major championships. One such training camp is currently being held in this year's edition of the Under 19 All-African Championships. A record 43 players from different countries are taking place in the training camp. Speaking to the BCA Tv Jana Abdelkader from Egypt said.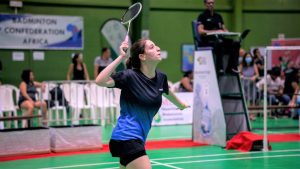 "This is a very special opportunity for me and the growth of my career. It's my first time attending such training and I am just wishing it was possible to regularly have such camps. I have learned a lot of new skills from the BCA regional officers Mr. Bernadin and Dr. Reda especially when it comes to game tactics. Mr. Dajee is more technical and has more insights into court movement and efficiency. This will go a long way in helping my preparation for the upcoming championships. I am also looking forward to the scholarship opportunities offered by the BCA and the BWF".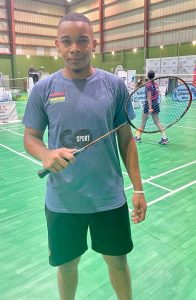 Top form 18-year-old Jason Francois from Mauritius is also participating in the BCA training camp for the first time, and he had this to say about the training.
"It's such a wonderful opportunity to participate for the first time. It has allowed me to train with players from other countries, form friendships, and learn about new cultures. The BCA experts are very knowledgeable, and I shall be using the skill acquired during the tournament."
The under 19 training camp at the Rose Hill National Badminton Centre will run from the 8th to the 10th of December 2022. The BCA also conducted a Referee's course from the 8th to the 10th of December 2022 and is activating the BWF I am Badminton integrity campaign and the BWF player education program alongside the Under 19 and the All-Africa Schools Championships.