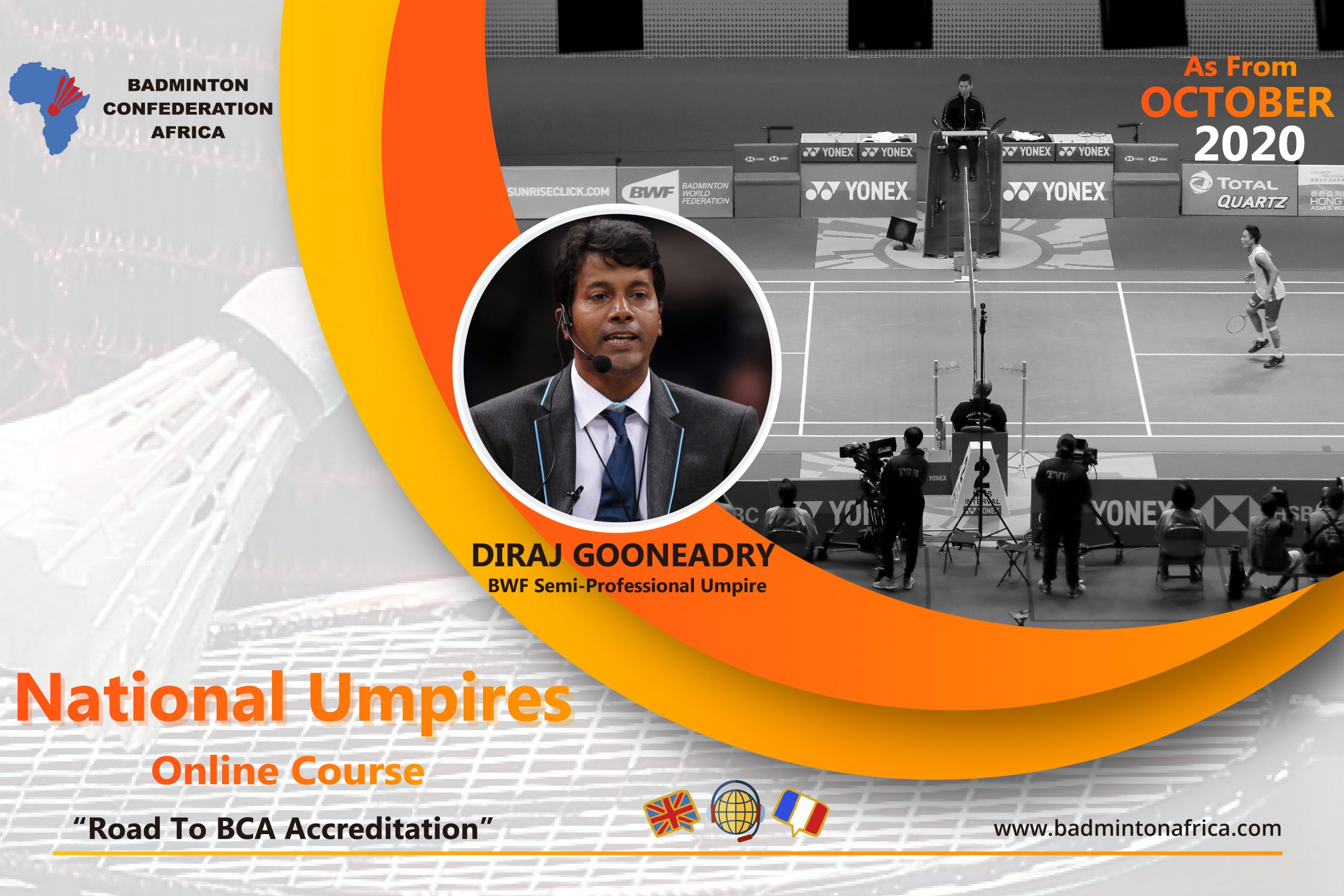 As part of the BCA strategy to increase the workforce of our African Technical Officials, we are pleased to announce that the BCA will be launching an online course for National Umpires in Africa.  With all the current travelling and sanitary restrictions in place, BCA is innovating and is currently using different online platforms to sustain the development of all resource persons; including technical officials.
This online course baptized as "Road to BCA Accreditation" will serve as a preparation for those seeking to take the BCA Umpires Accreditation Assessment in a near future.
Course Details
Course will be run for a total duration of 8 hours spanning over 4 sessions of 2 hours each.
The course will be delivered every Tuesday at 17hrs (Mauritius time GMT+4) starting on 6 October 2020.
Mr. Diraj Gooneadry, the only BWF Semi-Professional Umpire in Africa, will deliver the course.  He is also a BWF Accredited Referee and the Chairperson of the BCA Technical Official Commission.
The course will be organized in October, November and December (3 different batches).
Simultaneous interpretation (English/French) will be available.
What you have to do
Kindly fill in the attached form and send to s.edoo@badmintonafrica.com and a.reda@badmintonafrica.com. Make sure to send the form by Wednesday 30 September 2020.
Each member association can nominate a maximum of two (2) National Umpires (one male and one female) for each course.
Attachments