The Togo Badminton Federation (FETOBAD) recently implemented the BWF Shuttle Time activities while promoting AirBadminton in Bassar, in the northern region of the country.
The aim of the project is to promote a positive image of badminton through the BWF Shuttle Time Schools Programme and AirBadminton to make the sport accessible to everyone in the country.
The project was held from 5-6 May 2020 and attended by more than 50 underprivileged children aged between 7-15, and five Physical Education Teachers and Sport Supervisors from nearby villages.
On the first day, the PE Teachers and Sports Supervisors were briefed on the importance and benefits of badminton to the general public, especially children. It was then followed by the introduction of the BWF Shuttle Time Schools Programme, which provides free resources such as Teacher Manual, Lesson Plans, videos and mobile app. The session was capped by the presentation of the new and innovative AirBadminton launched by BWF in May 2019.
In the afternoon, as well as during the second day, the children were introduced to the sport through a variety of fun and creative games. Laughter from the children enjoying the games filled the atmosphere.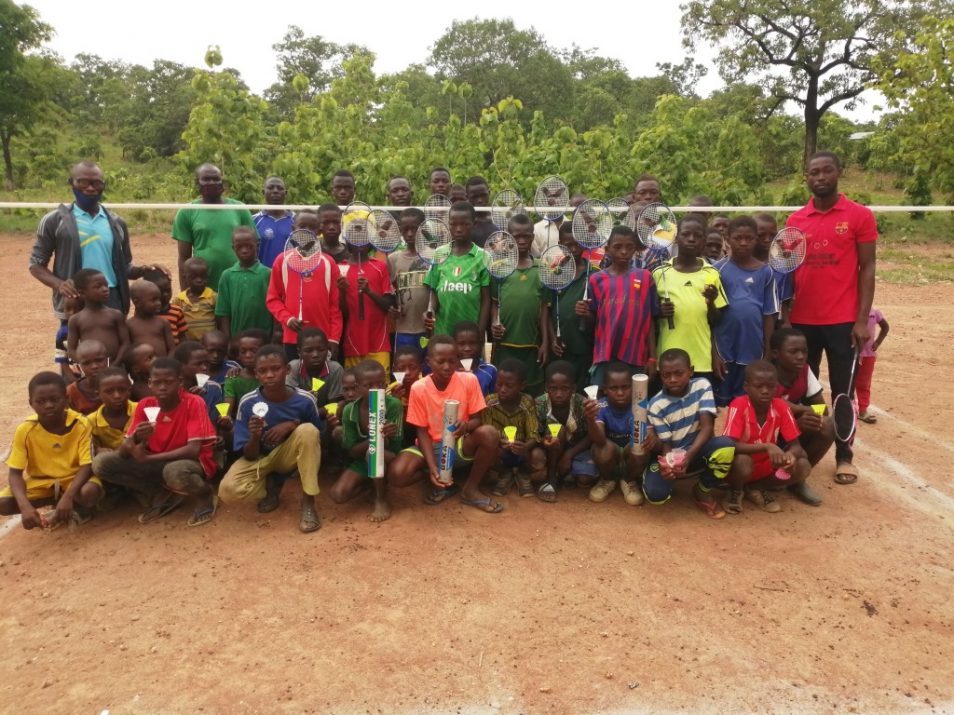 The participants' remarkable enthusiasm was apparent, with the teachers already looking forward to the upcoming BWF Shuttle Time Teachers Course and the excited children continuing to practise at home.
"These two days allowed us to discover a new and exciting sport that is attractive and easy to practice. With the material we received, we are looking at badminton potentially challenging football, which is the common sport in our environment. We thank Togo Badminton Federation for the support," Elie Nikabou, a village Sports Manager, said.
FETOBAD president Pikoyabe Takassi-Kikpa added: "This project is the continuation of the extension of badminton through Shuttle Time and the implementation of AirBadminton while waiting for the adequate equipment. Its concretisation in times of a health crisis has been possible due to the Shuttle Time coordination team's determination to make badminton a sport practiced all over Togo."