"African Prince" Mamvumvu Kidila of Congo Democratic, a thorn in the flesh of India as Elizabeth Mwesigwa, claims a slice of the pie.
Prince Mamvumvu Kidila of Congo, no pun intended, rained on India's dominance at the Uganda Para badminton International 2021 day 2 of matches. Exacting sweet revenge on his loss in the first match of the SU5 round-robin matches to India's Sumith Kumar Garg, Prince Kidila was unstoppable on the second day of the tournament.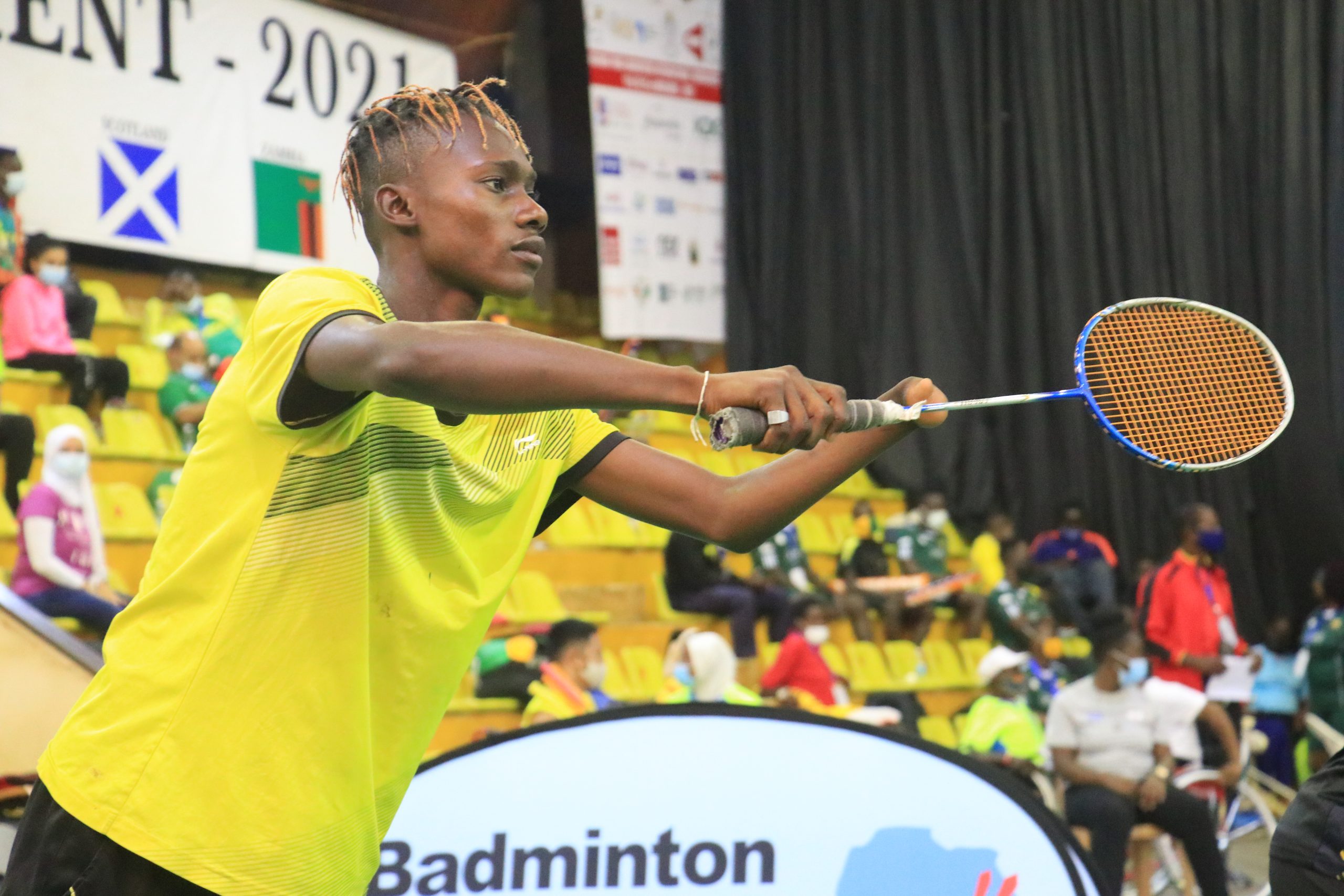 "I was too nervous yesterday, and it cost me my match. My opponent was very experienced, and he took advantage of my nervousness. Prince Kidila told BCA Tv.
Today I feel I am a much better player. The mixed doubles match was difficult since they played most of the shots to my inexperienced partner from Benin Alassane Yacoubou, but I am happy we won."
India was represented in the SL3-SU5 mixed doubles by Premukar Ezhil and Neethu Kureel. Neethu and Alassane are both recipients of the BWF Female Para badminton Participation Grant.
"I am happy about the win, it has been an incredible journey for me, and I would like to thank the BWF for supporting me through the BWF Participation Grant. When my federation and my Paralympic Committee told me that I got the grant, I thought it must be because I am the best in Benin, but on reaching here, I was humbled at the level of female talent in Africa," Said Alassane.
Neethu Kureel on her part, participating in her first International tournament found out about Para badminton through her coach.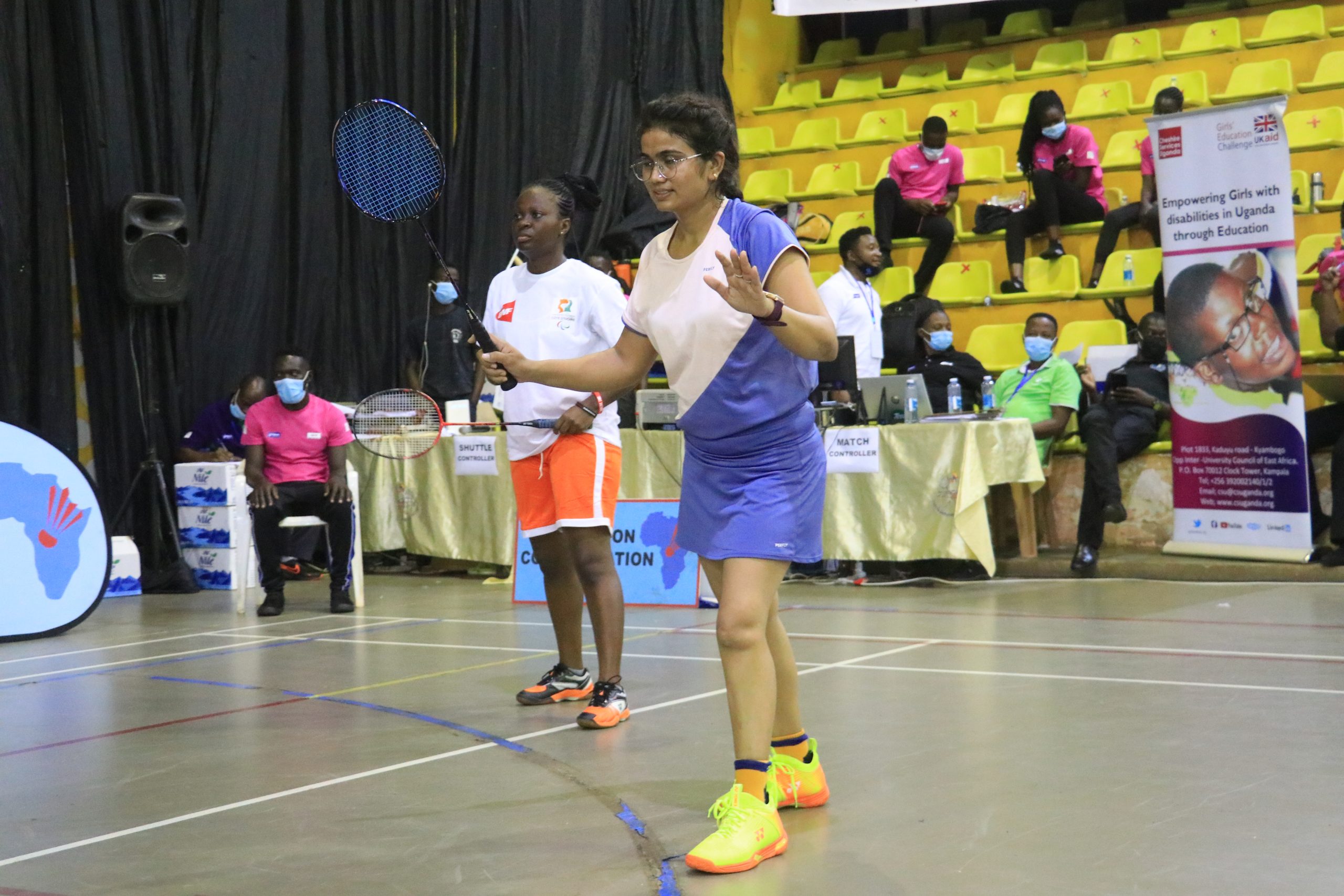 I owe my success to my coach, who has been instrumental to my growth in the game. I still have a long way to go in my training, but I hope I will be a force to reckon with in the near future, she said. 
Asked how Para badminton has impacted her life, she said, "Para badminton has given me social status among players and my community which is a good feeling especially to a disabled person, and I thank the BWF for this amazing opportunity. 
In his second game of the day in the Men's singles SU5, Prince Kidila dispatched India's Smit Harshadbhai Patel 21-10 21-7 to end India's run.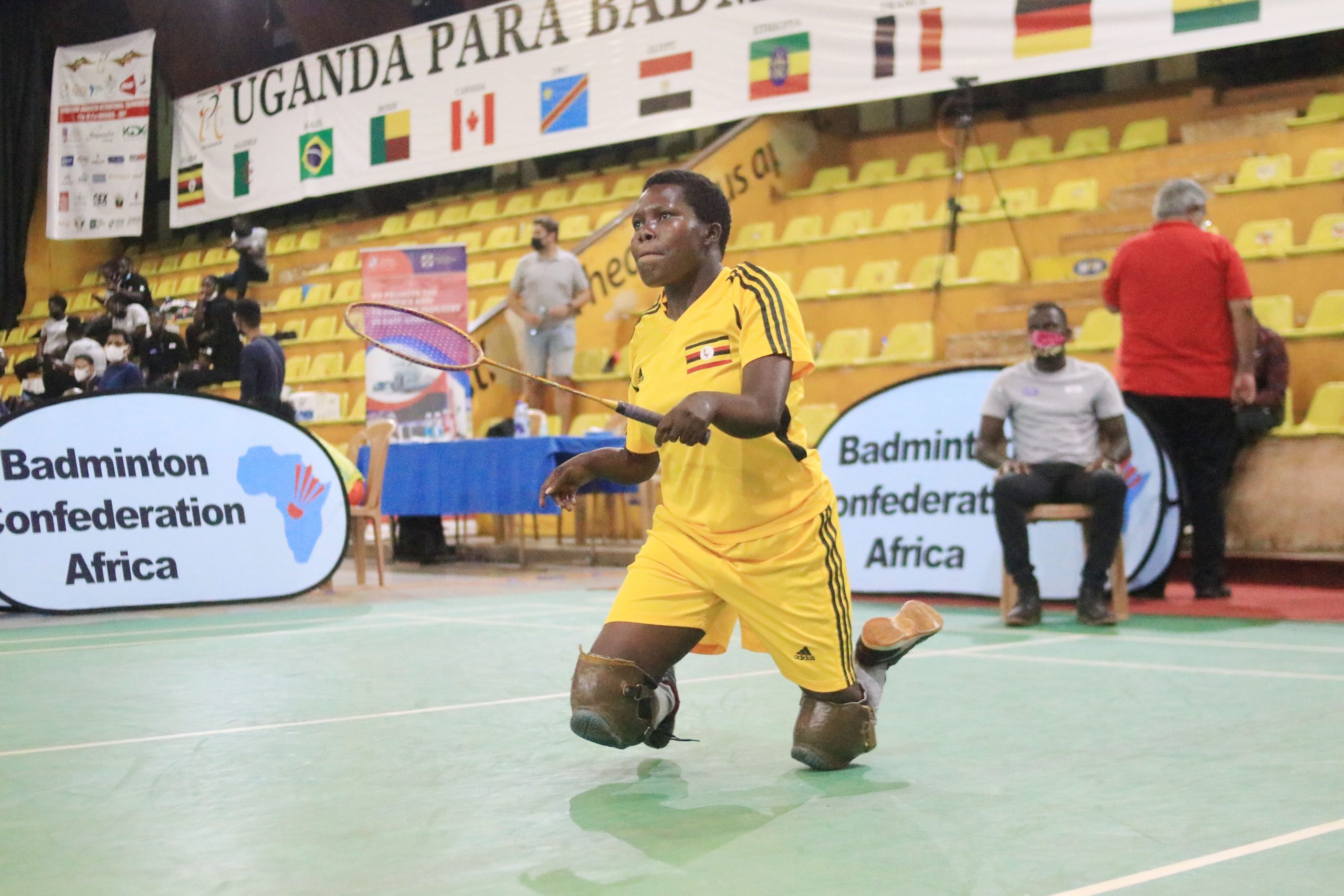 Elizabeth Mwesigwa was not to be left behind as she produced one of the best performances in her career to beat Neethu Kureel in the closely contested match 21-16 21-17
"I was so scared coming into this match since it was my first time playing someone from India, and they are so good. I thank God I have been able to win all my matches, praying that this is an indication I will win a medal for my country."
India's entourage at the tournament is led by Pramod Bhagat, currently ranked world number one in Para badminton men's singles SL3. Pramod is also Tokyo's 2020 summer Paralympics Gold Medallist in men's singles SL3.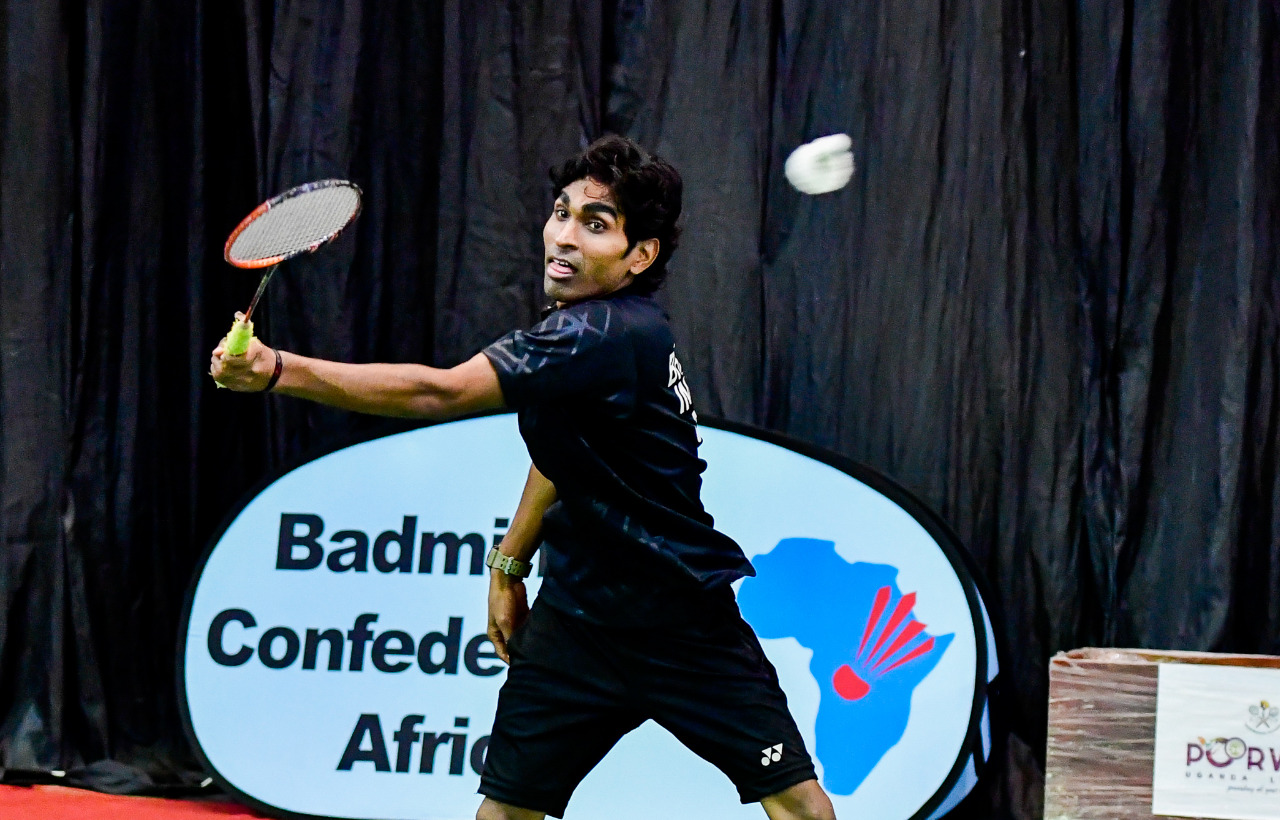 Another notable star in the contingent is the 2017 Para badminton World Championships Silver medallist and Tokyo 2020 Bronze Medallist. He spoke to BCA Tv about his experience at the Uganda International Para badminton International.
"I am happy with the level of organization of this tournament and the quality of athletes Africa is producing. Players like Prince Kidila have impressed us. I would like to urge other elite Para badminton to add this event to their calendars"