Hassan Mubiru of Uganda continues his fairy tale run as two Paralympians showcase their talent.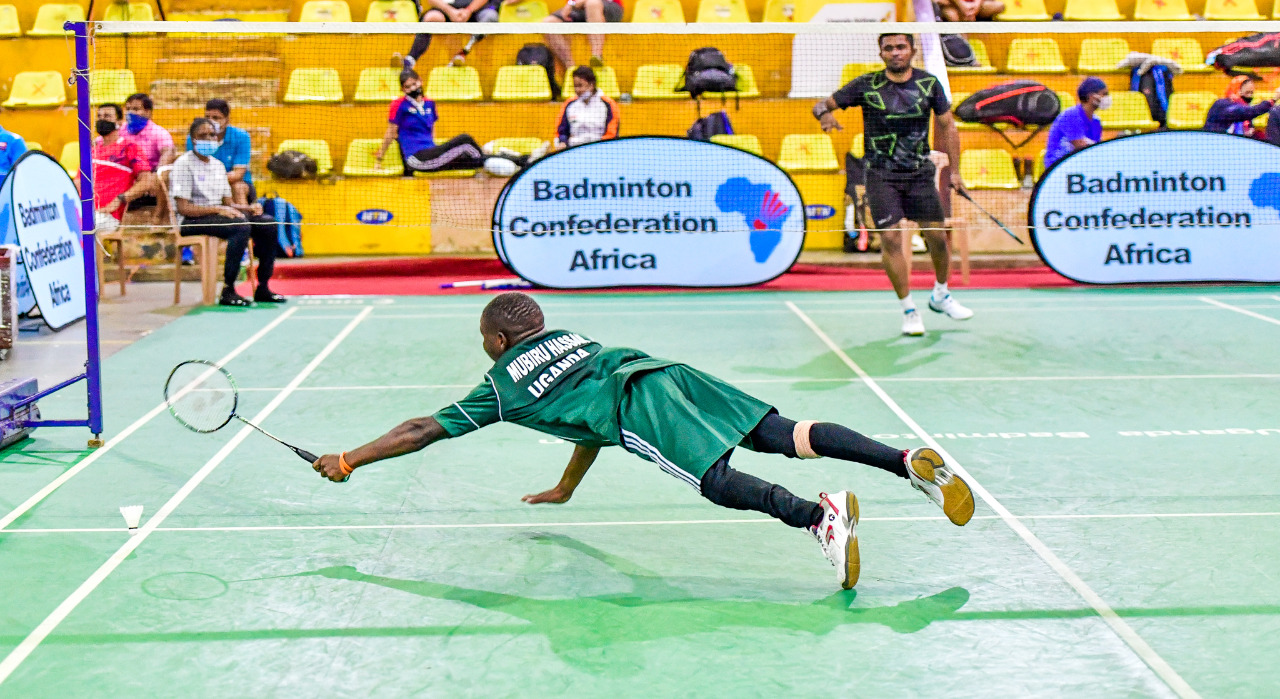 Hassan Mubiru today qualified against all odds for the knock-out stage of the Uganda Para badminton SL4 International tournament. The 20-year-old known for his signature splits dispatched India's Satyam Satyam 21-14 21-14. 
"It was a do-or-die match for me. I gave it my all, leaving nothing to chance." Mubiru told BCA Tv.
I am working very hard to achieve my dream of qualifying for the Paralympic Games in Paris 2024. The goal is set, the dream is valid, and I am not wavering. He added.
Born in Port Fortal, Uganda, Mubiri was raised by his father after he lost his mother at birth. He spent most of his early childhood in Mubende Military camp, where his father was stationed.
"Before I joined Para badminton, I played Boccia, a precision sport involving bowls and petanque. At age 17 the soldiers in the barracks noticed I was a good player and suggested I also try my hand in Para badminton, and from 2015, I have never looked back. 
Uganda Para badminton International 2017 was my first international tournament, and I immediately saw the need to move to Kampala in 2018 to access better facilities and coaching provided by my federation. 
Despite his unfortunate attempt to participate in the Tokyo 2020 summer Paralympics, Mubiri has not lost hope. He is fighting more than ever to improve on his world ranking. 
In the Women Singles SU5, two Tokyo 2020 Paralympians faced it off. Rita Asiimwe from Uganda, who represented Africa in Tokyo, was no match for India's Palak Kohli. She lost 21-6 21-5.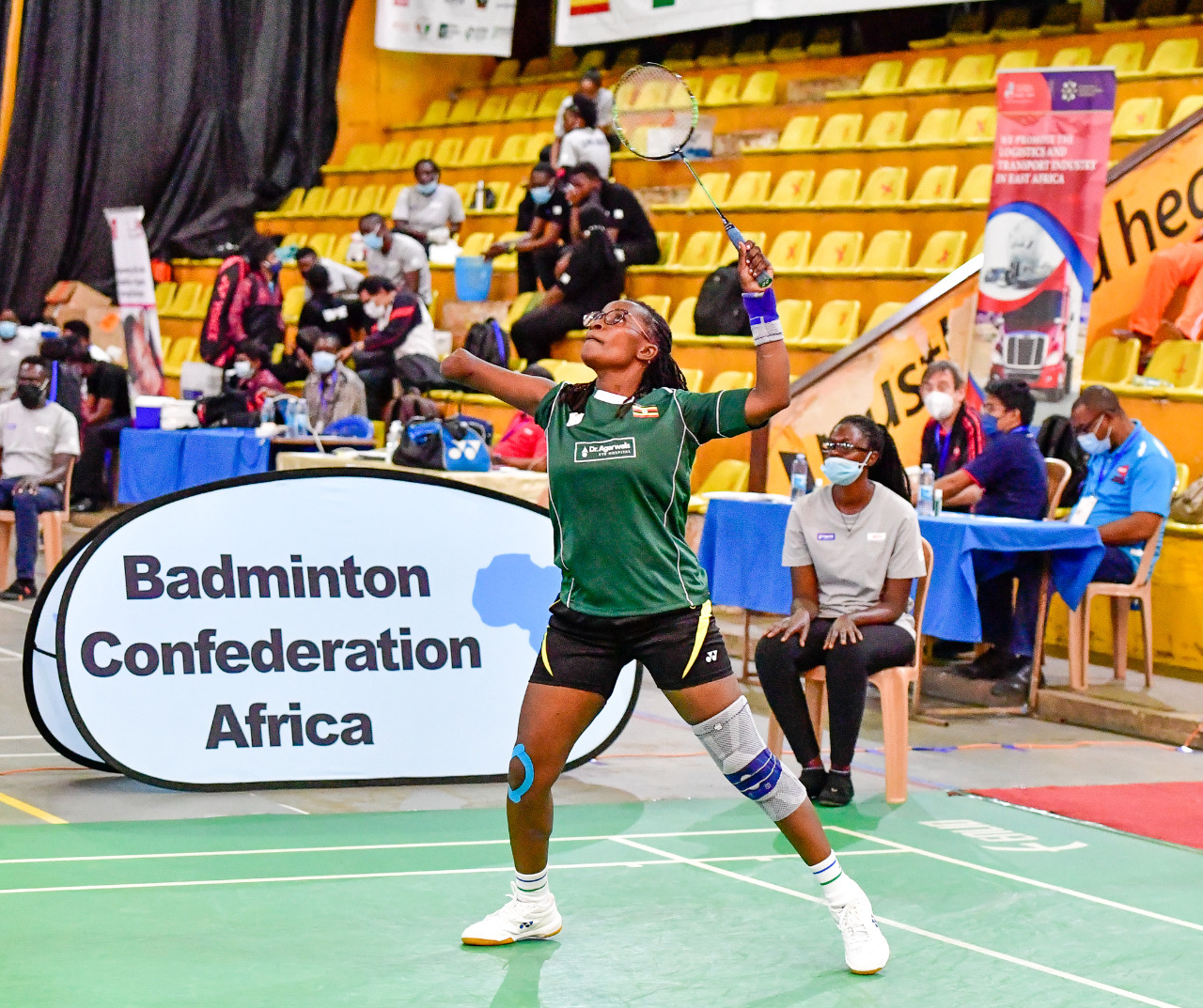 "It was a tough game for me, but an eye-opener as it exposed the weaknesses I have in my game. I could not move, I felt heavy due to the lack of practice occasioned by the Covid 19 lockdowns.
It is now back to the drawing board for me. Hopefully, I will come back a better player. A disappointed Rita told BCA Tv.
Palak was the youngest ever Indian Para badminton player to qualify for both singles and women doubles event in the Tokyo 2020 Paralympic games. The 18-year-old and her coach Gaurav Khanna, the Indian Para badminton head coach, spoke to BCA Tv.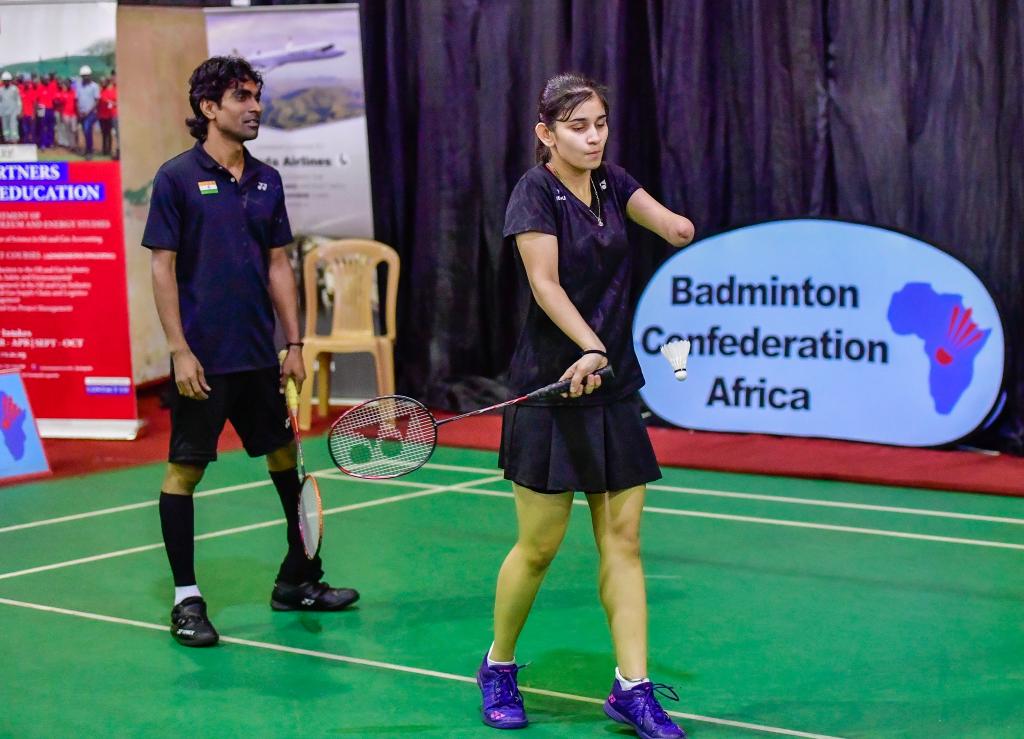 "I feel blessed that I played two events in the Paralympics, and at my age, I still feel have more to give in the 2024 and 2028 games. She said
Asked how she feels playing in Africa and her match against Rita, she said: "I always have a good feeling playing in Africa, this was an easy match for me, kudos to Rita for trying, I think she has the potential to become a good player. She needs to believe in herself- nothing is impossible for all the Para players in Africa and all around the world if we believe in ourselves and work hard towards achieving our dreams."
Due to the Covid 19 Pandemic, Uganda Para badminton International 2021 is being held after a 2-year freeze of all Para badminton events to ensure the safety of the Para players globally.
"This is the first Para badminton tournament being held after the Paralympics, and it's also a classification event, so we took this opportunity to promote most of our players to come to get classified and arrange for their specific training accordingly. Gaurav India's head coach said. 
We also wish to thank the organizers Uganda Badminton Association who have consistently organized this event since 2017. It's amazing to see the growth of Para badminton in the continent, so many young talents have impressed us and hopefully, we can find a way for India to work with the Badminton Confederation Africa to support these young players. He added